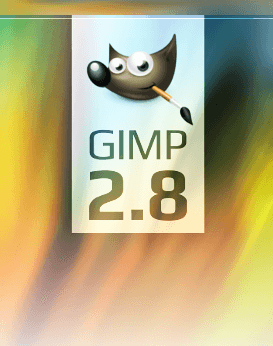 It's been a long time coming. Users of the popular GIMP image manipulation program may know what I'm talking about: GIMP 2.8 has been released. It's three years in the making, and it brings may oft-requested features to the table. Let's take a look at some of the more important, and some of the smaller, features that have been added for increased usability and speed in GIMP 2.8.
Many have heard of GIMP; however, many have not. For those that have not, GIMP is a free "image manipulation" program — much like Photoshop. However, unlike Photoshop, GIMP is open source and freely available, making it very appealing to those that wish to do intermediate photo manipulation.
Let's see what's new.
Single-Window Mode
release notes):
You can do simple math in entries such as 50%, 30in + 40px, or 32in + 40%.
Tools drawn with Cairo: All tools rendering on canvas have been ported to Cairo to provide smooth antialiased graphics and make GIMP's look and feel match modern users expectations.
The layer modes have been rearranged into more logical and useful groups based on the effect they have on compositing of a layer. Layer modes that make the composite lighter are in one group, layer modes that make the composite darker in another group, and so forth.
You can now Alt+Click on layers in the Layers dialog to create a selection from it. Add, subtract and intersect modifiers Ctrl, Shift and Ctrl+Shift keys work too. This makes it easy to compose contents of a layer based on the contents of other layers, without detours.
New docks are created at the pointer position.
Removed Toolbox from list of Recently Closed Docks, handle that directly in the Windows menu.
Allow closing the toolbox without closing the whole application.
Default to non-fixed-aspect in Canvas Size dialog.
Added 'Lock content' button to the layers, channels and paths dialogs, made the lock buttons more compact.
Allow renaming list items with F2.
There are also many more plugin-related changes as well that you can see at the release notes page.
Conclusion
Three years in the making, GIMP 2.8 is a huge milestone. It's caught up with, and even perhaps surpassed, Adobe Photoshop is quite a few ways, and has made me incredibly happy. Its interface, including the re-written Cairo tools, makes it a thousand times nicer and easier to use, and its new features make it more functional, too. It's great to see the GIMP development team continue full steam ahead in the name of the open source community, and it's great to see GIMP 2.8.
Version discovered: v2.8.0
Supported OS: Windows XP SP3+
Download size: 72.6MB
Portable version: not yet, but soon
Related Posts