Today's Apps
Browser 2Go (A multi-tab browser and FTP client)
Noise Sniffer (Detect good and bad noise in your environment)
Punch Hero (Boxing game with the same feel as the classic Punch Out)
Subscribe to our iOS section to never miss an article: RSS Feed | E-mail
About iOS Apps of the Day
iOS has over 600,000 apps. With so many apps out there, app discovery (aka finding new and useful apps) is extremely difficult. With our iOS Apps of the Day initiative, dotTech aims to change that. Everyday we post three apps, allowing our readers to discover new apps, daily. Enjoy! [Subscribe to our iOS section to never miss an article: RSS Feed | E-mail]
Developers: Click here to get your apps featured here!
dotTechies: Want to see an app on here? Send us a tip!
Apps for May 11, 2012
Browser 2Go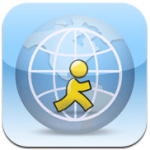 Browser 2Go is a multi-tabbed browser app that also have other features included. You can view the app in full screen mode, download web pages for offline viewing, and transfer files via FTP protocol. In order to do the FTP transfer you must have a Macintosh computer. Browser 2Go can also open other downloaded files like Word, Excel, Powerpoint, PDF, and various other documents. Not only you can download documents, but you can also download music, pictures, and videos for offline use. You can also transfer them to Dropbox, Evernote, and other places.
With this app you can configure filters  like Doubleclick, Facebook, and Twitter to filter out embedded content in web pages when running on cellular data network to save your data usage and speed uploading. You can search, translate or lookup your selected text in another tab all without leaving the current page you are on. This has an opening start page that has a bunch of commonly used links, and you can even save web pages to your bookmarks just like you do in Safari.
Version discovered: 1.22

Requires: iPhone/iPod Touch/iPad; iOS 3.2 and up

Download size: 1.7 MB

Noise Sniffer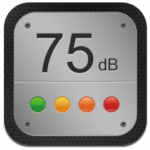 Noise Sniffer will help you detect various levels of sound in your current location. After launching the app, you turn it on, and it will tell you how good or bad the noise is around you. It could be very helpful to save you from losing your hearing with very loud music or even loud machines.
Version discovered: 1.1.0

Requires: iPhone/iPod Touch/iPad; iOS 3.0 and up

Download size: 1 MB

Punch Hero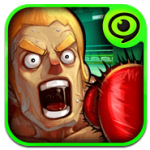 Punch Hero is a boxing game that reminds old school gamers to the Punch Out game from the 1980s. You can deliver swift jabs, hooks, uppercuts and serve brutal knockout punches as you fight your opponent. Change your character's appearance by getting things from the Costume Shop along with other enhancement items you can use. You are able to play this game in Arcade, Amateur and Pro modes, and you are able to throw your friend or enemy in the ring and create your customized player in Challenger Registry especially when you add a picture of their face on the character you are creating.
Version discovered: 1.0.0

Requires: iPhone/iPod Touch/iPad; iOS 4.0 and up

Download size: 47.5 MB

dotTechies: We have tested all the apps listed above. However, iOS Apps of the Day articles are not intended as "reviews" but rather as "heads-up" to help you discover new apps. Always use your best judgement when downloading apps, such as trying trial/free versions before purchasing paid apps, if applicable.
Related Posts