Today's Apps
Subscribe to our iOS section to never miss an article: RSS Feed | E-mail
About iOS Apps of the Day
iOS has over 600,000 apps. With so many apps out there, app discovery (aka finding new and useful apps) is extremely difficult. With our iOS Apps of the Day initiative, dotTech aims to change that. Everyday we post three apps, allowing our readers to discover new apps, daily. Enjoy! [Subscribe to our iOS section to never miss an article: RSS Feed | E-mail]
Developers: Click here to get your apps featured here!
dotTechies: Want to see an app on here? Send us a tip!
Apps for May 14, 2012
Smart-Office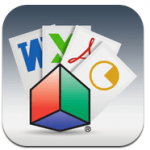 Smart-Office is a editing program for Microsoft Office documents. You are also able to create files and save it on the device under a folder called My Documents. You are able to open documents the was created as early as Microsoft Office 1997. You can open Word, Excel, and PowerPoint as well as viewing PDF,  JPG, PNG, GIF, BMP image files for viewing only, and Vector WMF and EMF diagrams.
You can even open documents from your Dropbox account as well as logging in to your Google account where you view those files.  There was a problem with linking to the Google account. In the test run linking to get to your Google files an error was given and the app didn't finish loading. In the testing of this app, it couldn't connect to the Google Docs account so it is unclear if this is due to the fact that the protocol to get in your Docs account changed because this app has ceased updating since the developer has a new separate Smart Office app.
Version discovered: 1.9.0

Requires: iPhone/iPod Touch/iPad; iOS 3.0 and up

Download size: 17.1 MB

Ultimate Date Converter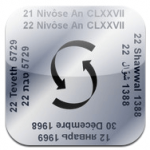 Ultimate Date Converter is a calendar date converter from your normal calendar to a bunch of other different calendards. You get a total of 13 apps that is included but if there are any other calendars that you need converded to. You can find them to buy from within the app for either $0.99 to about $1.99 for each. The calendars  you get included are Julian, Julien (orthodox), Gregorian, World, Symmetry454, Symmetry454 East, New Earth, Islamic (Indi), Islamic (Elias), Rata Die, MJD – Julian Day, DJD – Doublin Day, TJD – Julian Day.  Other featured include  easily compute the number of days between two dates of two different calendars and export a date converted in all calendars format to Note or Mail. You can also have the ISO/US week date number to be displayed with the icon of the application that way you won't lose time to open the application.
Version discovered: 2.1.0

Requires: iPhone/iPod Touch/iPad; iOS 4.0 and up

Download size: 5.3 MB

Ultimate Date Converter on iTunes
WordCollapse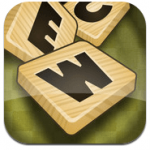 WordCollapse is a word spelling game with a little twist. Each game consists of certain words from within the theme like fruits, sports or animals. You need to spell each word while some tiles fall down and in to play which might help you spell another word to help finish the level after all tiles have been removed. Finding the right combination might take a bit, but there is only one option for removing all the tiles off the board. Included in the game are 70 levels with 4 different themes to give you hours of word spelling enjoyment.
Version discovered: 2.5

Requires: iPhone /iPod Touch/iPad; iOS 4.0 and up

Download size: 11.8 MB

dotTechies: We have tested all the apps listed above. However, iOS Apps of the Day articles are not intended as "reviews" but rather as "heads-up" to help you discover new apps. Always use your best judgement when downloading apps, such as trying trial/free versions before purchasing paid apps, if applicable.
Related Posts