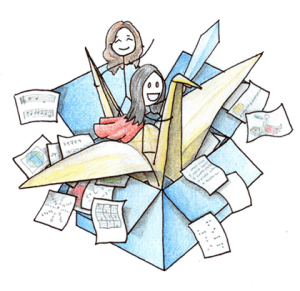 Everyone knows and loves Dropbox, the free file backup and synchronization service. However, its free plan, which gives you only 2GB of free space, can be a bit small at times, and so they occasionally offer ways to get more space for free. For instance, there's the introductory welcome-to-Dropbox tutorial, which can give you 1GB, there's invitations, and more.
However, there's also Dropquest: a once-a-year giveaway that they only leave for a limited time which gives everyone 1GB of free space. Alongside the free gigabyte, those who complete the quest quicker various prizes:
1st place (1) Dropbox employee hoodie, LIMITED EDITION Dropbox Hack Week t-shirt, Dropbox drawing signed by the entire Dropbox team, invitation to help write the next Dropquest, 100 GB for life
2nd place (10) Dropbox employee hoodie, Dropbox t-shirt, 20 GB for life
3rd place (15) Dropbox t-shirt, 5 GB for life
4th place (50) 2 GB for life
5th place (100) 1 GB for life
Unfortunately, these prizes are all already given away. However, for the rest of us, there's a gigabyte of free space on the table, so get cracking: it's a tough scavenger hunt, and it's going to definitely take you some time to complete. (Unless you cheat like me.)
Now, if you don't want to cheat, be sure to remember that there's a time limit on this giveaway: last year's lasted about two weeks, and this year's will probably last around the same time. Get started now!
Related Posts