Today's Apps
Subscribe to our iOS section to never miss an article: RSS Feed | E-mail
About iOS Apps of the Day
iOS has over 600,000 apps. With so many apps out there, app discovery (aka finding new and useful apps) is extremely difficult. With our iOS Apps of the Day initiative, dotTech aims to change that. Everyday we post three apps, allowing our readers to discover new apps, daily. Enjoy! [Subscribe to our iOS section to never miss an article: RSS Feed | E-mail]
Developers: Click here to get your apps featured here!
dotTechies: Want to see an app on here? Send us a tip!
Apps for May 20, 2012
iPlane.CIV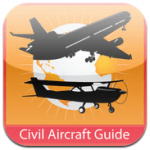 iPlane.CIV is an airplane database of about 150 commercial and private planes with the detailed specifics as well as the aircraft information for all stages of flight. This app also has 1500+ airline standard and special paint schemes of 100+ airlines, including their subsidiaries and statistics about their fleets. This is for airplane enthusiasts that want to anything about these various planes.
Version discovered: 4.10; HD; 1.5

Requires: iPhone/iPod Touch/iPad; iOS 4.2 and up – HD: iPad; iOS 4.3 and up

Download size: 256 MB; HD: 94.2 MB

World Recipes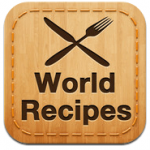 World Recipes has a collection of the most popular recipes from around the world. You can also record your own personal recipe in the app. There is a wide variety of different style or recipes.  The ones included in this app are American, Caribbean, Chinese, French, Greek, Indian, Italian, Japanese, Mexican, Middle Eastern, Northern Europe, South American, and Spanish. You can also search for a certain recipe, and when you launch the app you get a select number of recipes every day for you to try something new.
Price: $2.99

Version discovered: 1.0

Requires: iPhone/iPod Touch/iPad; iOS 3.0 and up

Download size: 16.1 MB

Doodle Moto Race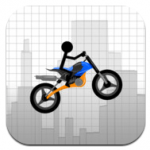 Doodle Moto Race is a driving game that you are moving a bike through obstacles. It uses realistic physics for you to get through each level. The different levels include Desert,Canyon,Jungle and Country environments. You can race on different off road terrain. It will take a while to get used to a game like this, and if you want to unlock everything you have to pay for $0.99 from within the app's store.
Version discovered: 1.2

Requires: iPhone/iPod Touch/iPad; iOS 3.0 and up

Download size: 3.8 MB

dotTechies: We have tested all the apps listed above. However, iOS Apps of the Day articles are not intended as "reviews" but rather as "heads-up" to help you discover new apps. Always use your best judgement when downloading apps, such as trying trial/free versions before purchasing paid apps, if applicable.
Related Posts