Today's Apps
Subscribe to our iOS section to never miss an article: RSS Feed | E-mail
About iOS Apps of the Day
iOS has over 600,000 apps. With so many apps out there, app discovery (aka finding new and useful apps) is extremely difficult. With our iOS Apps of the Day initiative, dotTech aims to change that. Everyday we post three apps, allowing our readers to discover new apps, daily. Enjoy! [Subscribe to our iOS section to never miss an article: RSS Feed | E-mail]
Developers: Click here to get your apps featured here!
dotTechies: Want to see an app on here? Send us a tip!
Apps for May 28, 2012
Transferable PRO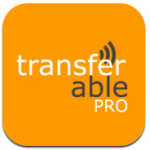 Transferable PRO connects your computer with your device's photo library and can transfer them to your computer wirelessly. You can download each picture individually or the complete album as a zip file. All you need to do is type in the IP address the app creates on your device from your PC or Mac. You can even star your favorite photos for downloading to your computer. This will work with any web browser and can be used with ease since all it gives you are thumbnails of the photos you have on the device.
Version discovered: 1.01

Requires: iPhone/iPod Touch/iPad; iOS 4.1 and up

Download size: 1.7 MB

Fast Food Calories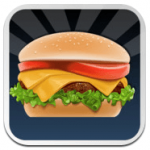 Fast Food Calories helps you maintain your daily calorie count by checking out certain items that you would order out to eat. This app has 108 most popular fast food and dine-in restaurants to help you make more healthier choices. Each restaurant item is grouped so that you could find what you are looking for without too much difficulty. You can view the complete nutrition label if you need to know more about the menu item you are interested in. There are over 20,000 menu items, and you can even select the serving size of that particular item. This also keeps a food log of what you have eaten.
Although this is a pretty good app, however there isn't a complete listing of all menu items at various restaurants. Also on some items found there were no complete breakdowns of how much sodium or even cholesterol for certain menu items. This will give you a basic feel of what you might need to know since there aren't any nutrition information on the menus and hopefully there will be an update to address these issues.
Version discovered: 2.0

Requires: iPhone/iPod Touch/iPad; iOS 3.0 and up

Download size: 2 MB

Dotland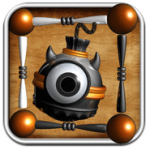 Dotland is your simple dot game by creating lines between two dots and filling them in once you have four lines in the shape of a box. Playing as a single player it gets pretty easy, but as you progress in the game it gets very challenging. Of course the winner is the one that collects the most squares. This game has 36 levels (and more coming soon) which is full of hidden dots, boxes, prizes, and traps. There is a two player mode that you can play your friends either over Bluetooth, or you could play over the internet via the Game Center.
Version discovered: 2.1

Requires: iPhone/iPod Touch/iPad; iOS 4.0.1 and up

Download size: 16.8 MB

dotTechies: We have tested all the apps listed above. However, iOS Apps of the Day articles are not intended as "reviews" but rather as "heads-up" to help you discover new apps. Always use your best judgement when downloading apps, such as trying trial/free versions before purchasing paid apps, if applicable.
Related Posts