Today's Apps
Subscribe to our iOS section to never miss an article: RSS Feed | E-mail
About iOS Apps of the Day
iOS has over 600,000 apps. With so many apps out there, app discovery (aka finding new and useful apps) is extremely difficult. With our iOS Apps of the Day initiative, dotTech aims to change that. Everyday we post three apps, allowing our readers to discover new apps, daily. Enjoy! [Subscribe to our iOS section to never miss an article: RSS Feed | E-mail]
Developers: Click here to get your apps featured here!
dotTechies: Want to see an app on here? Send us a tip!
Apps for June 4, 2012
Any.DO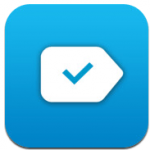 Any.DO will help you organize your daily routine and any other things that you need to take care of for that particular day. You can drag and drop what you need to remember, swipe the entry when you have completed it, and shake your device to clear your completed tasks. You can share any list you want with your friends and family if there is such a need for it. Instead of typing the entry, you can speak it in the microphone where the app will convert your words into text. Even though this states you can share it with your friends and family, but it doesn't support iCloud which is mentioned in one of the reviews.
Version discovered: 1.1

Requires: iPhone/iPod Touch/iPad; iOS 4.0 and up

Download size: 9.6 MB

Magical Images – Moving Eye Illusions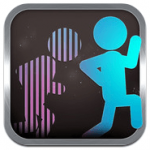 Magical Images – Moving Eye Illusions is an app that has special types of images that you can drag a set of lines to make it appear as if the image is changing right before your eyes. Each image has a special way of allowing you to view it when the vertical lines are placed over it giving the perception that it is a moving picture. With this app you get a bunch of images including quite a few holiday themed that you can see what will be animated. You can control the speed of how fast or slow you want the image to move, and you can save what ever you want as a favorite so you can access it quickly the next time you launch the app.
Price: $0.99

Version discovered:1.2

Requires: iPhone/iPod Touch/iPad; iOS 2.2.1 and up

Download size: 7.6 MB

Magical Images – Moving Eye Illusions on iTunes
Mayan Puzzle Plus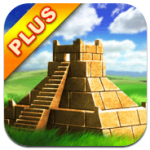 Mayan Puzzle Plus is like any other matching puzzle game by getting 3 or more of the same color in a row or column. The big difference is that you have a limited number of moves to complete it. There are four modes do choose from which are classic, time trial, challenge, and marathon. You get 72 levels in the classic mode which also includes 22 more levels. There are 4 different target times in trial mode, and there are 4 different difficulty settings in challenge mode. You also get infinite play in the marathon mode.
This app also includes 36 different Mayan backgrounds, 12 minutes of original Mayan soundtrack, and 39 achievements and online leaderboards. You also get free hints for 5 entire levels, and it saves your information in either OpenFeint or Game Center. This also integrates with Facebook and Twitter. It should be worth noting that the music was very loud after starting a game so you might want to change the volume a bit since you don't want your ears blasted out without any sort of warning.
Version discovered: 1.3.2

Requires: iPhone/iPod Touch/iPad; iOS 3.0 and up

Download size: 18 MB

dotTechies: We have tested all the apps listed above. However, iOS Apps of the Day articles are not intended as "reviews" but rather as "heads-up" to help you discover new apps. Always use your best judgement when downloading apps, such as trying trial/free versions before purchasing paid apps, if applicable.
Related Posts