Today's Apps
Subscribe to our iOS section to never miss an article: RSS Feed | E-mail
About iOS Apps of the Day
iOS has over 600,000 apps. With so many apps out there, app discovery (aka finding new and useful apps) is extremely difficult. With our iOS Apps of the Day initiative, dotTech aims to change that. Everyday we post three apps, allowing our readers to discover new apps, daily. Enjoy! [Subscribe to our iOS section to never miss an article: RSS Feed | E-mail]
Developers: Click here to get your apps featured here!
dotTechies: Want to see an app on here? Send us a tip!
Apps for June 10, 2012
Pocket Yoga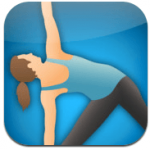 Pocket Yoga will help you along your yoga practices with the skill level you are on. You get to choose between 3 different practices, 3 different difficulty levels and 3 different durations which you will get a total of 27 different sessions. You will have a detailed voice and visual instruction guides you through every pose which includes each inhalation and exhalation. You also have over 145 beautifully illustrated pose images with correct posture and positioning. This also includes a dictionary of the descriptions and benefits of each pose you might make. Everything is downloaded so you won't need a live internet connection.
This app will keep a log of the yoga poses you have done to track your progress and promote your own consistency. All practices included in this app are designed by experienced yoga instructors. You can play your own iPod music instead of the music that is included in the app. You can also show these practices on a large screen TV by connecting wirelessly to your Apple TV or with corresponding AV cable.
Version discovered: 2.0.1

Requires: iPhone/iPod Touch/iPad; iOS 4.0 and up

Download size: 48.1 MB

Rio de Janeiro: Travel Guide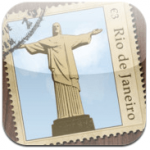 Rio de Janeiro: Travel Guide will help you in your travels to this lovely city. You will get to have this complete travel guide that is completely downloaded within the app and without the need to go online. You also get words or phrases that you might need if you aren't familiar with the country's native language, Portuguese. You also get regional maps that you can zoom in, a picture gallery, and interactive points of interest like restaurants, pubs and even hotels. You will have a wide variety of daily based iteneratires, and also provided you a budget based set of hotels and restaurants especially on where, what and how to shop. There is a listing of the nightlife activities you might be interested in as well as how to move around the city as well as safety tips.
Version discovered: 2.2.2

Requires: iPhone/iPod Touch/iPad; iOS 4.0 and up

Download size: 107 MB

Rio de Janeiro: Travel Guide on iTunes
IDOL TOWER Lite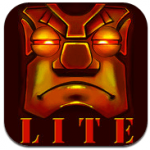 IDOL TOWER Lite is a game that is similar to the game called Columns where you have three different blocks of either the same or different colors and match at least three of the same colors to take them away from the board. This game includes some hidden achievements, a table of best players, 4 worlds, from the wreck of the ship to the golden city, and 3 different types of joypad controls. Just try your best to prevent the construction of the tower, and look for the golden blocks to open access to special levels.
Price: Lite: Free; Paid: $0.99

, HD: $4.99

Version discovered: 1.0; HD: 1.1

Requires: iPhone/iPod Touch/iPad; iOS 3.0 and up

Download size: 14.4 MB; Paid: 32.2; HD Lite: 24.5 MB; HD: 36.4 MB

dotTechies: We have tested all the apps listed above. However, iOS Apps of the Day articles are not intended as "reviews" but rather as "heads-up" to help you discover new apps. Always use your best judgement when downloading apps, such as trying trial/free versions before purchasing paid apps, if applicable.
Related Posts