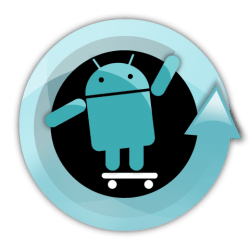 CyanogenMod is a highly popular custom ROM for Android devices. If you are new to CyanogenMod, consider taking some time to read the Wikipedia page of CyanogenMod.
CyanogenMod 7.2, the much awaited custom mobile operating system based on Android 2.3.7 (the latest version of Gingerbread), has now been released into the stable build stream. This means that all known issues and bugs in regards to CyanogenMod 7.2 have been addressed/solved and it is ready to be used by the general Android public. CyanogenMod 7.2 Stable has started rolling out to some devices and will soon spread out to all other devices that support CyanogenMod 7 or which might be currently running on the RC 3 (Release Candidate 3) of the CyanogenMod 7.2 build.
The current stable release of CyanogenMod 7.2 includes some backported features from Android 4.0 ICS (Ice Cream Sandwich). The release is also expected to bring with it official support to some devices which currently are developed from hobbyist developers not part of the official CyanogenMod team.
It is worth noting that this is the last update to CyanogenMod 7 for many devices. Slowly but surely devices that can run Ice Cream Sandwich will receive CyanogenMod 9, which is the main focus of the CyanogenMod team at the moment. Devices that cannot properly run Android 4.0 will continue to receive CyanogenMod 7 updates, although at a slower pace than in the past.
Are you a CyanogenMod user? If not, you might want to check if your device has support for it so you can jump on the bandwagon.
Related Posts