Microsoft had recently added results from many third-party content providers, such as Encyclopedia Britannica and Qwiki, to enhance Bing search results. A recent announcement by Microsoft has reported that users of its search engine, Bing, will be getting enhanced local-oriented results thanks to a new integration of Yelp.
According to Microsoft,
As part of this agreement, Bing will feature integrated review snippets, photos, business attributes and more from Yelp, all offered on the search engine's new local business pages.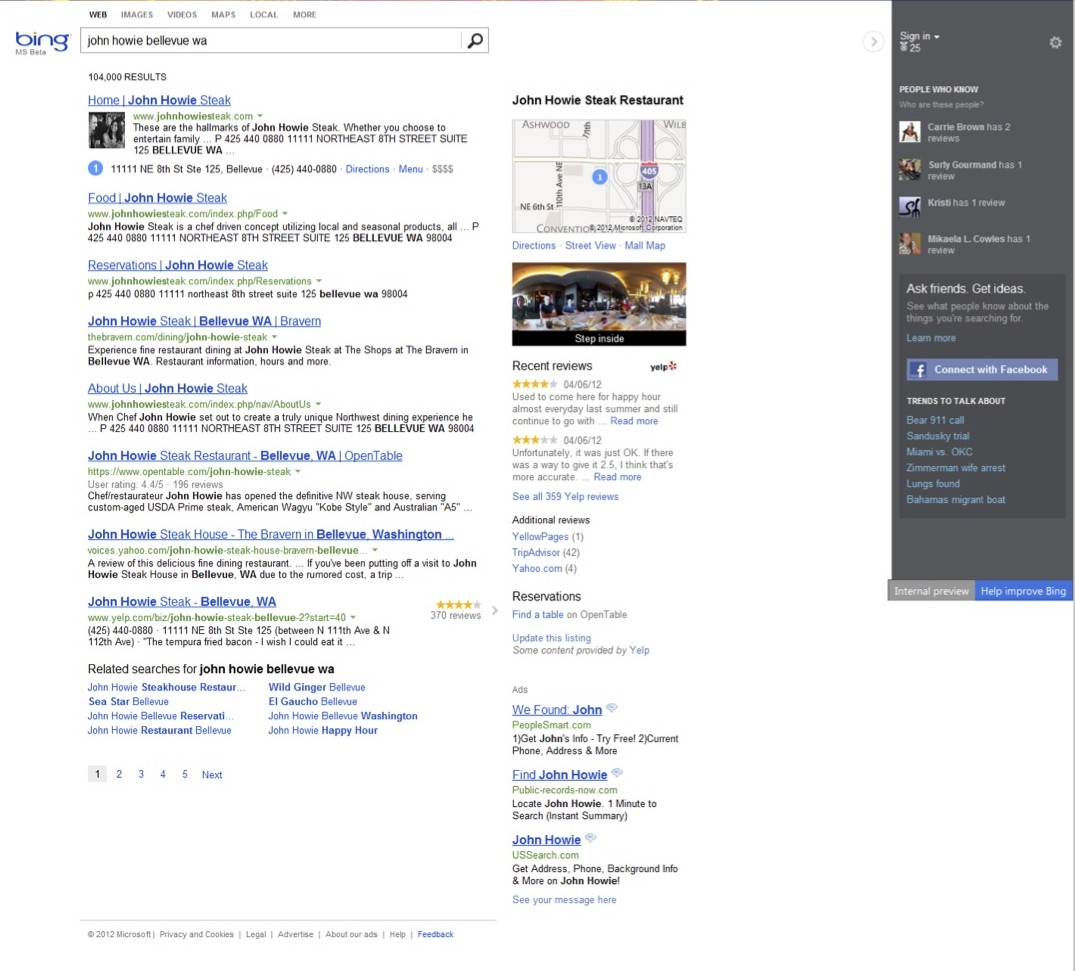 Yelp is one of the leading local listing services of the US. Microsoft hopes to provide better information on local businesses with Yelp's help. Yelp is also excited to get integrated with such a 'big entity'.
Localised results are not yet available to all the users of the US version of the search engine. Bing is expected to roll-out the integrated search results to all its US users within some weeks. Bing followers have also said that this move will further help users to identify genuine businesses easily, with the help of user reviews and comments; rather than believing any 'robot' that rank a business high in search results.
Are you a prominent user of the US version of Bing? What is your viewpoint in regards to the integration of Yelp information into Bing search results? Share with us in the comments below.
[via Softpedia]
Related Posts