Today's Apps
MiHome Launcher [Homescreen replacement app that mimics iPhone functionality; it is the launcher found in MIUI custom ROMs]
HD Player [Video player app that plays almost all video and audio formats]
WinZip [Extract encrypted and unencrypted ZIP archives; official WinZip app for Android]
Subscribe to our Android section to never miss an article: RSS Feed | E-mail
About Android Apps of the Day
Android has over 450,000 apps. With so many apps out there, app discovery (aka finding new and useful apps) is extremely difficult. With our Android Apps of the Day initiative, dotTech aims to change that. Everyday we post three apps, allowing our readers to discover new apps, daily. Enjoy! [Subscribe to our Android section to never miss an article: RSS Feed | E-mail]
Developers: Click here to get your apps featured here!
dotTechies: Want to see an app on here? Send us a tip!
Apps for June 19, 2012
MiHome Launcher
MIUI, alongside CyanogenMod, is one of the most popular custom ROMs available on Android. One of the main features of MIUI is its homescreen launcher, which is unique among Android because of how it mimics iPhone functionality. Now you can get that very same launcher on any device, regardless of if you are using an MIUI ROM or not, by downloading MiHome Launcher.
MiHome Launcher is the official MIUI launcher app, released by the developers behind MIUI. MiHome Launcher has all the features found in MIUI's launcher, including placement of all apps on homescreen pages (there is no app tray), support for thousands of themes, support for over ten homescreen pages, fancy homescreen transition effects, and the ability to customize your lock screen.
Take note MiHome Launcher is fairly new as a standalone app; it normally comes integrated into MIUI RO. So MiHome Launcher may not be 100% bug-free, yet. Also note there are two separate version of Gingerbread and Ice Cream Sandwich devices.
Price: Free
Version discovered: v0.6.7/v1.0.0
Requires: Android 2.3.3 and up

Download size: 5.3-5.4 MB
MiHome Launcher (Android 2.3) on Play Store | MiHome Launcher (Android 4.0) on Play Store
HD Player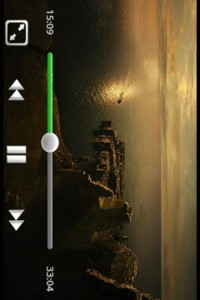 HD Player is a video player app that allows users to play almost all video and audio formats on their Android devices. HD Player uses software decoding so that means it does not matter if your Android device has native support for the video/audio formats in question — if HD Player supports the format, it will be able to play it.
Exactly what formats does HD Player support? The following, as per the developer:
Video: mp4, wmv, avi, mkv, dv, rm, mp, mpeg, flv, divx,swf, dat, h264, h263, h261, 3gp, 3gpp, asf, mov, m4v, ogv, vob, vstream, ts.
Audio: mp3, wma, ogg, mp2, flac, aac, ac3, amr, pcm, wav, au, aiff, 3g2, m4a, astream.
Other features of HD Player include support for srt, ass, ssa, sub,txt, utf, smi, rt,aqt, jss, js, utf8, and utf-8 subtitles, ability to automatically load subtitles (if the subtitles are the same name as the video file in question), and support for .m3u playlists.
Price: Free
Version discovered: v2.1.2
Requires: Android 2.0.1 and up

Download size: 6.1 MB
WinZip
Ever used WinZip on your Windows PC? Well now you can use WinZip on your Android device, too, with this official WinZip app for Android.
WinZip allows users to extract and view the contents of encrypted (AES 128 and AES 256 — password is required) and unencrypted ZIP archives. Aside from extracting ZIP archives, WinZip has the ability to view files contained in ZIP archives without extracting the archives. When viewing contents of ZIP archives without extracting first, WinZip has a built-in file viewer that allows users to view photos, text files, web files, and APKs without requiring any third-party application. For Word, Excel, PowerPoint, and PDF document as long as you have third-party viewers installed, WinZip allows you to view those files without extraction, too.
It should be noted at this time it does not look like WinZip has the ability to create ZIP archives (it can only extract ZIP archives) nor does it have support for other types of archives.
Price: Free
Version discovered: v1.0.0
Requires: Android 2.1 and up
Download size: 1.1 MB
[MiHome Launcher via AddictiveTips]
dotTechies: We have tested all the apps listed above. However, Android Apps of the Day articles are not intended as "reviews" but rather as "heads-up" to help you discover new apps. Always use your best judgement when downloading apps, such as trying trial/free versions before purchasing paid apps, if applicable.
Related Posts