Today's Apps
Subscribe to our iOS section to never miss an article: RSS Feed | E-mail
About iOS Apps of the Day
iOS has over 600,000 apps. With so many apps out there, app discovery (aka finding new and useful apps) is extremely difficult. With our iOS Apps of the Day initiative, dotTech aims to change that. Everyday we post three apps, allowing our readers to discover new apps, daily. Enjoy! [Subscribe to our iOS section to never miss an article: RSS Feed | E-mail]
Developers: Click here to get your apps featured here!
dotTechies: Want to see an app on here? Send us a tip!
Apps for June 23, 2012
Nag : Multiple Timers with Alarms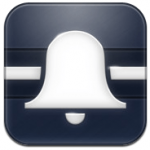 Nag : Multiple Timers with Alarms helps you remind things without setting an alarm to the hour and minutes. The app will count down exactly what time it is set for and one that will sound the alarm without a cruise control. If you need a reminder to go off after say 10 minutes it generally sounds off only ones. The main interface should be self-explanatory where you can add time.  There are very small + and – icons which are used to increase or decrease the total time you want the system to alert you the alarm you set. You can also change the sound, but this isn't the same as setting the standard clock app if you need something to wake you up since this is just something that will tell you how long you have been doing a project if you are on a time limit.
Version discovered:1.09

Requires: iPhone/iPod Touch/iPad; iOS 4.0 and up

Download size: 4.4 MB

Nag : Multiple Timers with Alarms on iTunes
Best Weather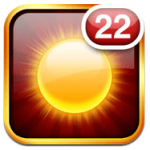 Best Weather checks your local weather with a different look to other weather apps on the App Store. You will see the location you have chosen shown on the world map on the right side of the screen. Some features include your current weather, radar maps for USA, Canada and Australia, current local time for cities, send weather information to e-mail, search cities by name or zip code, 48-hour forecast, 15 days forecast, detailed forecast view, and accelerometer support.
This app did try to get my location with location services, but it didn't get the right city so there might be a problem with the location services. You can bypass this and go straight into putting your city's city and state or zip code information. This app is very good with how the screen looks plus there hasn't been a weather forecast that goes beyond 7 days!
Version discovered: 3.2.0

Requires: iPhone/iPod Touch/iPad; iOS 3.1 and up

Download size: 10.8 MB

Tiki Match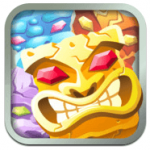 Tiki Match is a match at least three similar pieces together to increase your score to advance to the next level. What makes this different is instead of swapping two together to make a match of 3 or more you slide the row or colum so many number of piece positions. As you advance further you will have other obstacles come in your way like a time limited idol that would end your game if you don't get rid of it and with it being on a time you have to think fast.
Version discovered: 1.0.4

Requires: iPhone/iPod Touch/iPad; iOS 3.0 and up

Download size: 17.8 MB

dotTechies: We have tested all the apps listed above. However, iOS Apps of the Day articles are not intended as "reviews" but rather as "heads-up" to help you discover new apps. Always use your best judgement when downloading apps, such as trying trial/free versions before purchasing paid apps, if applicable.
Related Posts