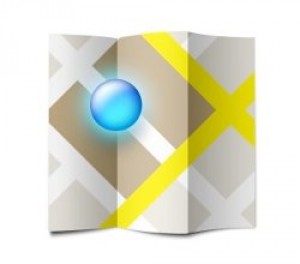 One among the most useful features of Google Maps is traffic data which provides users with real-time information about the traffic conditions. The feature started off in the USA but is now available for users of several other countries.
Google uses both its own and third-party data for the purpose of providing traffic information to the users. While many countries have been (and some still are) waiting for the arrival of the service in their countries, there is good news for citizens of Belarus, Estonia, Latvia, Mexico, Peru, Romania and South Africa; Google Maps users in Belarus, Estonia, Latvia, Mexico, Peru, Romania and South Africa will now able to use this traffic data feature. Since traffic data in these countries is new, the feature may not yet be available to everyone everywhere in these countries; nor can you expect it to be as accurate as it is in the USA. However, traffic data in these countries will only improve as more and more users use it and one can expect it to help out in providing information for the regions where the service will be really useful — major cities and highways.
Google also said that it has improved their coverage and added more features for the users of Australia, Belgium, Brazil, Denmark, Finland, France, Germany, Israel, Italy, Japan, Netherlands, New Zealand, Puerto Rico, Russia, Spain, Sweden, Taiwan, and the UK.
Softpedia notes:
But if there are enough Android users, with both the GPS and the data connection left on and who have opted into sending anonymous location data, Google can, on its own, paint a fairly accurate picture of the traffic at any given time.
Google Maps now offers traffic data in a lot of places around the world. Most of Europe is covered, Japan, China, East Asia in general, the US and parts of Canada and Mexico.

The point made by Softpedia is obviously true and worth giving some thought to by Android users. Are you among the ones who claim that Google is going to use your personal information to break in your door one day,and so don't let Google collect data through you? Or, are you one who permit/support these kind of information sharing? Has the thought about this feature changed your attitude towards information sharing (reporting) to Google and/or to any other services? Share with us in the comments below.
[via Softpedia]
Related Posts