Today's Apps
MobileRSS Pro (Read RSS news from Google News Reader)
GroupShot (Fix photos by merging two photos to make a better photo)
VegasTowers (Build your own Vegas skyscraper and make it fun)
Subscribe to our iOS section to never miss an article: RSS Feed | E-mail
About iOS Apps of the Day
iOS has over 600,000 apps. With so many apps out there, app discovery (aka finding new and useful apps) is extremely difficult. With our iOS Apps of the Day initiative, dotTech aims to change that. Everyday we post three apps, allowing our readers to discover new apps, daily. Enjoy! [Subscribe to our iOS section to never miss an article: RSS Feed | E-mail]
Developers: Click here to get your apps featured here!
dotTechies: Want to see an app on here? Send us a tip!
Apps for June 28, 2012
MobileRSS Pro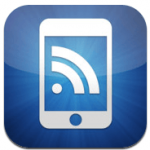 MobileRSS Pro is a fully featured news reader for Google Reader and have every RSS news feed you have subscribed to in one app. The features include  a detailed setup page to allow you full customization of your reading experience, feed and folder management, share your favorite articles through email, Facebook, Twitter, Instapaper and others, support for offline reading, native support for iPhone 4 which includes retina display and background tasking, and a lot of other features like full screen article viewing, rotation lock, landscape view, swipe gestures, and image saving.
There are reviews for this app stating that this is crashing on devices with iOS 5.0 and up. Even though the test device didn't crash since it has an older version of the iOS, it is save to assume that this might give you problems if you have the iOS mentioned. Hopefully there will be an update to fix these issues.
Version discovered: 3.4

Requires: iPhone/iPod Touch/iPad; iOS 3.0 and up

Download size: 5.2 MB

GroupShot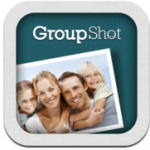 GroupShot will fix one photo and take elements from another similar photo and make the final product look like it is what you wanted to take in the first place. This app solves a common problem found in group photos, for example, one person who isn't facing the camera or whose expression doesn't fit the rest of the group. To be on the safe side some people take multiple shots and find out which one is better, but you can take two different elements from two photos and merge them together and show everyone what you wanted in the final photo. All you need to do is to load your images, mark the parts you wish to replace, and choose the best option from the rest of the set. There is no technical know how to get the best photo possible which would make anyone a professional photographer/photo editor.
Version discovered: 1.6.0

Requires: iPhone/iPod Touch/iPad; iOS 4.0 and up

Download size: 17.4 MB

VegasTowers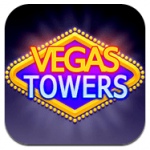 VegasTowers is a game that will have you build your own luxury skyscraper from the ground up where you can manage hundreds of hotels, restaurants, and entertainment venues to where you can prosper from the thousands of visitors you'll attract. The game has a detailed simulation engine where you can zoom in and watch as groups of visitors stroll through your bustling tower, and tap on individuals to find out where they are going and what they have to say. You have over 75 different types of units to build like honeymoon suites, casinos, steakhouses, nightclubs, and rooftop helipads. There are over 150 objectives that you need to do so you need to level up your tower while earning extra cash and favors to spend on new units and upgrades. Periodically you will need to respond to special events such as fires, shoplifters, cockroach infestations, and VIP visits and handle them appropriately.
Version discovered: 1.91

Requires: iPhone/iPod Touch/iPad; iOS 4.0 and up

Download size: 27.5 MB

dotTechies: We have tested all the apps listed above. However, iOS Apps of the Day articles are not intended as "reviews" but rather as "heads-up" to help you discover new apps. Always use your best judgement when downloading apps, such as trying trial/free versions before purchasing paid apps, if applicable.
Related Posts