Today's Apps
Subscribe to our iOS section to never miss an article: RSS Feed | E-mail
About iOS Apps of the Day
iOS has over 600,000 apps. With so many apps out there, app discovery (aka finding new and useful apps) is extremely difficult. With our iOS Apps of the Day initiative, dotTech aims to change that. Everyday we post three apps, allowing our readers to discover new apps, daily. Enjoy! [Subscribe to our iOS section to never miss an article: RSS Feed | E-mail]
Developers: Click here to get your apps featured here!
dotTechies: Want to see an app on here? Send us a tip!
Apps for July 3, 2012
intelli-Diet App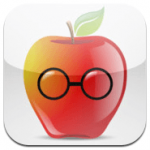 intelli-Diet App will help you lose weight by giving you realistic goals like what to eat at what particular times to eat. Of course with any weight loss you also have to exercise, but that is something you have to manage without this app. This app also keeps track of how many glasses of water you have in a day. All you need to do is enter in your height and weight which will tell you your body mass ratio. You also can tell it what foods you would like to eat as well as how much weight you want to lose in a week, and it will organize everything in a daily meal planner. This app can let you receive an automatically generated shopping list, customize any meal with easy food swaps, track your weight loss progress in charts and tables, and meal reminders in case you forget to eat. This app should help you manage a well healthy diet and should help you bring yourself down to the weight you want.
Version discovered: 2.0.0

Requires: iPhone/iPod Touch/iPad; iOS 4.0 and up

Download size: 6.4 MB

WiFi Files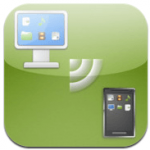 WiFi Files is a file manager that you can download to from the included web browser or even from a computer on your WiFi network. You can save webpages as HTML or as PDF, capture and save web screenshots, upload saved files, and photos and videos to the computer. This app also has the capability to organize your files using drag and drop. This app can email saved files as attachments, allow opening of different file types in other apps, and add downloaded images and videos to the Photos app. Video AirPlay is supported with iOS 4.3 and up which can be played on an Apple TV. In order to transfer files to the computer, you need to download the free program from the developer's site at http://aashishpatil.blogspot.com/2011/02/pc-files.html.
This app is free, however, you can only transfer 11 files. If you need to send more than that, you will need to pay for the program from within the app for $0.99 on the iPhone or iPod Touch and $1.99 for the iPad.
Version discovered: 1.1.3

Requires: iPhone/iPod Touch/iPad; iOS 4.0 and up

Download size: 0.7 MB

MR – Monster Runner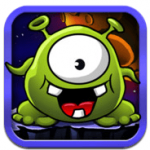 MR – Monster Runner is a side scrolling game involving a runner that happens to be a monster. Your basic commands are left side is jump and right side is to shoot bubbles. The basis of this game is that the monster starts off slow, but as he progresses in the level it increases slowly. The faster he goes the more you have to think fast in order to complete the level. If you don't succeed at first, you can keep trying, but every time you play the level it isn't the same as you played before. You will get periodical power-ups floating around in bubbles that will either have you shoot red bubbles, jump higher, or have bubble of protection which will last a limited time.
Version discovered: 1.0.5

Requires: iPhone/iPod Touch/iPad; iOS 3.0 and up

Download size: 28.4 MB

dotTechies: We have tested all the apps listed above. However, iOS Apps of the Day articles are not intended as "reviews" but rather as "heads-up" to help you discover new apps. Always use your best judgement when downloading apps, such as trying trial/free versions before purchasing paid apps, if applicable.
Related Posts