Today's Apps
Amerigo (Mobile browser that downloads any document and uses Dropbox)
French++ (Have common words and phrases spoken in French)
NonogramZ (Challenging Japanese picture puzzle)
Subscribe to our iOS section to never miss an article: RSS Feed | E-mail
About iOS Apps of the Day
iOS has over 600,000 apps. With so many apps out there, app discovery (aka finding new and useful apps) is extremely difficult. With our iOS Apps of the Day initiative, dotTech aims to change that. Everyday we post three apps, allowing our readers to discover new apps, daily. Enjoy! [Subscribe to our iOS section to never miss an article: RSS Feed | E-mail]
Developers: Click here to get your apps featured here!
dotTechies: Want to see an app on here? Send us a tip!
Apps for July 4, 2012
Amerigo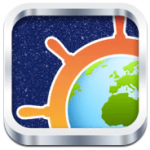 Amerigo is a tabbed web browser that downloads files from the internet to your device. All you need to do to start a video, select a photo or document on the website then tap on the download button that automatically appears. You can archive downloads on your iDevice or move them to Dropbox that is integrated in with this app. All files are saved to the media archive where you can create folders and subfolders to organize them better.
This app's other features include slide show where you can move quickly from one site to another, an advanced PDF and eBook reader with miniatures, air print and bookmarks, a PDF Virtual printer to turn any webpage into a PDF file, support for all Microsoft Office files, real-time streaming of media files stored in your Dropbox account, a download manager with pause and resume downloads feature, mixed audio/video playlist creation, playlist playback in background even while the device is locked, and you can even save photos and videos into your camera roll.
Version discovered: 1.0

Requires: iPhone/iPod Touch/iPad; iOS 4.2 and up

Download size: 8 MB

French++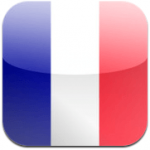 French++ will help you in a troubling spot when you are in a French speaking community, and you need some sort of communication to have people show you the way. There are 300 essential travel phrases organized in 8 categories that you will most likely need when traveling abroad. Every phase you need is just two taps away so you won't have to spend too much time trying to find what you need to communicate. There is an innovative note system which allows you to ask people to write their information in your phone so you will never forget it. This app gives you clear audio recordings, visual and audio output, and works offline in any country of the world.
Version discovered: 1.0

Requires: iPhone/iPod Touch/iPad; iOS 3.0 and up

Download size: 17.5 MB

NonogramZ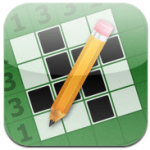 NonogramZ is a Japanese picture logic puzzle that you have to figure out what each row or column would represent. This game includes 225 puzzles of various sizes and complexity, 150 black&white and 75 color puzzles, puzzle sizes ranging from 10×10 to 25×25, and the ability to use from 2 to 5 hints at a time along with hints with different sizes. You can rotate the game on the iPad only if you need a different view of the puzzle. Other things you can do is auto save the puzzle so you can continue the puzzle later, save the history and have the ability to roll back to previous steps, preview of puzzles, and allow you to share via Facebook, Twitter, Email, SMS.
The biggest problem with this game is that there is no in game tutorial. If you want to know how to play this picture logic puzzle, you will have to do a search on the internet and find out how to play. For free it isn't bad, but lacking in some basic knowledge of the app isn't a good thing.
Price: Free (With start up ads)

Version discovered: 1.2

Requires: iPhone/iPod Touch/iPad; iOS 4.0 and up

Download size: 9.5 MB

dotTechies: We have tested all the apps listed above. However, iOS Apps of the Day articles are not intended as "reviews" but rather as "heads-up" to help you discover new apps. Always use your best judgement when downloading apps, such as trying trial/free versions before purchasing paid apps, if applicable.
http://itunes.apple.com/app/french++/id524614508
Related Posts