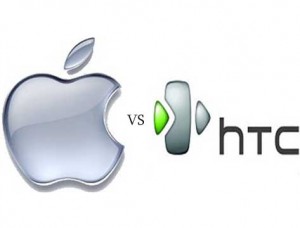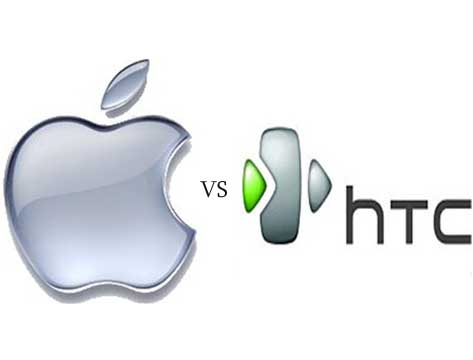 Recently, a US court had ruled out Apple's request to bring an emergency ban on the import of HTC devices in the country, which Apple claimed to have violated a number of Apple's patents. At the same time, Apple had filed lawsuits against HTC in UK and Germany (the German hearing will be held later this year). Yesterday an interesting result came out as Christopher Floyd, a UK judge, ruled that HTC phones didn't infringe any of Apple patents.
Apple had filed the case claiming that the HTC devices infringed 4 of Apple's patents. On a rather interesting turn of events, the judge said that three of those four patents are invalid. The one patent that remained valid is one related to photo-management (dealing with the scrolling through the images in the app); but Judge Floyd noted that HTC doesn't infringe on that patent.
The patents that were found to be invalid includ the slide-to-unlock feature, alphabet changing, and the ability to touch two parts of the screen simultaneously (dual-touch).
The fight between Apple and Android manufacturers has now gone beyond all commercial limits to become what some may consider to be a legal bandwagon. Of course it could be due to Steve Jobs' vendetta against Android for copying iOS.
Before his death, Apple co-founder Steve Jobs waged war on Google Inc. (GOOG)'s Android operating system, used by HTC, Samsung and other rivals in their phones. He told his authorized biographer he would spend every penny in the company's coffers "to destroy Android" because it was a stolen product.
[via Bloomberg]
Related Posts