Today's Apps
Subscribe to our iOS section to never miss an article: RSS Feed | E-mail
About iOS Apps of the Day
iOS has over 600,000 apps. With so many apps out there, app discovery (aka finding new and useful apps) is extremely difficult. With our iOS Apps of the Day initiative, dotTech aims to change that. Everyday we post three apps, allowing our readers to discover new apps, daily. Enjoy! [Subscribe to our iOS section to never miss an article: RSS Feed | E-mail]
Developers: Click here to get your apps featured here!
dotTechies: Want to see an app on here? Send us a tip!
Apps for July 11, 2012
Cozi Family Organizer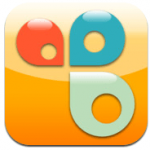 Cozi Family Organizer helps you organize everything that you need to do that multiple members of the family can access anytime and anywhere. This app is helpful for those who are parents that need to keep track of everything from doctor's appointments to after school events. You can add what you need in the family calendar and add a reminder in case you need it.  This family calendar has the same things you have available in your built in calendar on your device so you won't need to learn something new entering in information in this app. Create shopping lists so that when one person in the family can make it to the store they have the information available without calling home hoping that someone else would remember what else is needed. Also if someone is at the store, you can see the items being checked off on your phone or PC and even add something you forgot while they are still there. You can create a to do list that will give whomever a chore list or honey do list so that they know what needs to be done for that day. You can also cross off this list like you can in the shopping list. There is a family journal that you can add a photo and enter in information that you don't want to forget about that everyone in the family can see and enjoy that journal entry.
Before you can use this app you will need to create an account with Cozi which automatically syncs everything that is created with that account which can be accessed by any mobile phone or computer. With anything created or updated with the shared account is automatically updated on the fly so that anyone that has access to the account sees the latest update. The whole family shares one account that everyone can access using their own email address and the shared family password
There is a premium account update that will remove the ads plus add features like adding a second notification reminder of events created in your family calendar. This can be purchased from within the app for a yearly subscription of $49.99. If you don't mind the ads or the limited app features, then you don't need to pay for the subscription to enjoy this app and keep the entire family organized.
Version discovered: 4.5.382

Requires: iPhone/iPod Touch/iPad; iOS 3.1 and up

Download size: 6.9 MB

Cozi Family Organizer on iTunes
Card Wallet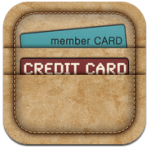 Card Wallet keeps your credit card information stored, safe and locked. When you first launch this app you have to enter in and verify the pin number you are going to use to access this app every time you launch it. For every entry you can take a photo of your credit card, key in the information, and save it.  It is grouped however you want to group it in categories you create. This app will also notify you the card's expiration one month, one week, and one day before the expiration date.
Version discovered: 1.0

Requires: iPhone/iPod Touch/iPad; iOS 3.1 and up

Download size: 2.7 MB

StarDunk Gold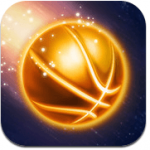 StarDunk Gold takes playing basketball to a whole new level by you making shots while in space. This game includes a massive online competition where you can play someone else anywhere in the world, powerful bonuses to increase your score, earn awards, unlock more than 20 unique balls where each has their own unique capacities, create amazing new balls, add your friends to Plus+ and Game Center so you can play against them online, and you also get to see the Game Center's leader board so you can see who's the best.
Version discovered: 2.0.1

Requires: iPhone/iPod Touch/iPad; iOS 4.1 and up

Download size: 20.5 MB

dotTechies: We have tested all the apps listed above. However, iOS Apps of the Day articles are not intended as "reviews" but rather as "heads-up" to help you discover new apps. Always use your best judgement when downloading apps, such as trying trial/free versions before purchasing paid apps, if applicable.
Related Posts