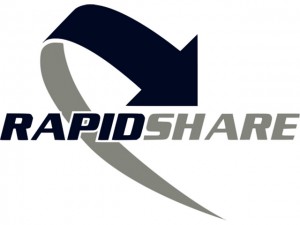 Hoping to make a stand in the cloud storage arena, RapidShare has stepped in with RapidDrive, a cloud storage service that will act as an active competitor for established services such as Dropbox, Skydrive, Google Drive, etc.
Technically speaking RapidDrive isn't a cloud storage service in of itself. The cloud storage service portion of RapidDrive is actually RapidShare, the website that allows users to share and store files. RapidDrive is a desktop program that links RapidDrive accounts to your desktop. Think Dropbox and Dropbox desktop client; RapidShare is Dropbox while RapidDrive is Dropbox desktop client.
RapidDrive, which is currently compatible with Windows XP, Windows Vista and Windows 7, integrates into the Windows operating systems making your RapidShare account act just like a regular hard drive. RapidDrive integrates to the user's PC and acts just like a local drive to which new files can be added just by the drag-and-drop method and existing files can be modified similarly. The synchronization of RapidShare files through RapidDrive is very simple, requiring the user to just login to his/her account to make the "local drive" accessible "globally".
Although RapidDrive may sound like it is only now catching up to the competition, what might potentially make RapidDrive stand out above the crowd is the fact that users get unlimited storage and traffic. You see RapidDrive is available only to RapidPro customers. All RapidPro customers get unlimited storage space and unlimited traffic (plus other features such as direct downloads, SSL, etc.) As such, anyone using RapidDrive will have the advantages provided by their RapidPro account — unlimited storage and traffic. At 4.11-9.90 euros a month (depending on what RapidPro plan you purchase), that is a killer deal that no other cloud storage service can match.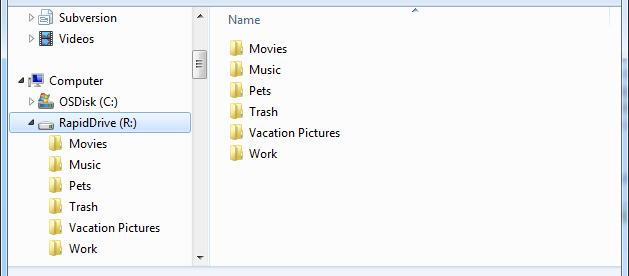 Alexandra Zwingli, CEO of RapidShare, says "With RapidDrive, we are providing a tool that creates an even closer link between cloud storage and the PC environment, which makes it easier to manage files. RapidDrive is an essential means of simplifying work processes, especially for customers who are regular users of RapidShare at work."
Currently RapidDrive is in Beta and the final release of RapidDrive is expected to come around the coming September, after the application and the service get stabilized. Currently RapidDrive is freely available to RapidPro customers but it is unclear if RapidDrive will continue to be free for RapidPro customers after public release, and if RapidDrive will ever come to users of RapidShare's free service. However, RapidDrive is expected to be made compatible with other operating systems in the future. If you would like to try out RapidDrive on your Windows OS right now, then click on the link below:
[via BGR]
Related Posts