Today's Apps
PolyFrame (Make collages with your photos with backgrounds and text)
NBC Olympics (Follow the London Summer Olympics with news, videos and medal count)
Penguin Wings 2 (Fly through as a penguin collecting things and avoiding others)
Subscribe to our iOS section to never miss an article: RSS Feed | E-mail
About iOS Apps of the Day
iOS has over 600,000 apps. With so many apps out there, app discovery (aka finding new and useful apps) is extremely difficult. With our iOS Apps of the Day initiative, dotTech aims to change that. Everyday we post three apps, allowing our readers to discover new apps, daily. Enjoy! [Subscribe to our iOS section to never miss an article: RSS Feed | E-mail]
Developers: Click here to get your apps featured here!
dotTechies: Want to see an app on here? Send us a tip!
Apps for July 14, 2012
PolyFrame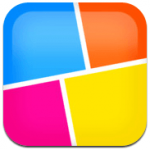 PolyFrame is a collage making app that you can do all sorts of things with it. Among the things you can do with your collage are unlimited number of text entries, free rotate and resize, multi-line texts, hundreds of fonts, text color and pattern, background color and pattern, outlined text which has outline color and size, glowed text which has glow color and size, shadow, alignment to the left, center, or right, transparency, and high quality output.
This apps features includes 71 fully customizable frame layouts with up to 6 photos, a wide variety of unique frame decorations, easy frame ratio adjustment, background color along with 50 beautiful patterns, custom background with your own photo, capture multiple shots of the single moment with in-frame multi cameras, load multiple photos at once so long as location services is enabled, powerful photo editing, distribute one photo to all cells in multi vs. single camera mode, zoom and pan each photo just like iPhone photos app, save to album as HD up to 2400 x 2400 resolution, send email and copy to clipboard, share via Twitter, Facebook, Tumblr and Instagram, and suppords portrait and landscape views.
Version discovered: 4.0

Requires: iPhone/iPod Touch/iPad; iOS 4.0 and up

Download size: 10.6 MB

NBC Olympics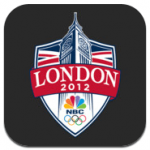 NBC Olympics will help you keep track of or up to date on the events that are going on at the London Summer Olympics. You can keep up by checking out news, video, photos for every sport and all of Team USA athletes. You can also follow your favorite sports, teams and athletes, and discuss it with other fans on Facebook, Twitter and Google+ directly from the app. Once the games start you will get an overview of the standings including medal count for each country or by each individual sport. Also there will be edited highlights in photos and videos that you can watch as many times as you want. There is a home town coverage that you can select your local NBC affiliate to get your news, video and photos about athletes that are from your home town. You can also learn more about London with videos, photos and news about the host city. You can see what is trending on Twitter by each different Olympic athlete, sport and topic that is being tweeted about. You also get a schedule of what is going to air on television for each event and set a reminder to watch. This app also gives you push notifications to inform you of breaking news, programming reminders as well as news and results for your favorite teams and athletes.
There is another app called NBC Olympics Live Extra where you can watch every moment of the 2012 London Olympic Summer Games live for free. It also includes push notifications just like the other app to remind you, and you can even DVR most live streams and all full event replays. You can even watch simulcasts of Olympic programming, watch the best moments of the games in full replays, watch the Gold Zone Live Streaming Channel which features every gold medal event live, and even view multiple camera angles for various sporting events. This app wasn't tested like the other one even though the content available is just from last year's Olympics.
It has been noted in the comments that you have to have a television subscription like cable or satellite TV to use both of these apps, but according to the apps' sites they say, "Access to some live streams and full event replays is determined by your cable, satellite or telco TV subscription." It would seem that there are some things you can access without at television subscription. Also all video content can be watched in the United States and certain U.S. territories.
Version discovered: 1.0.1

Requires: iPhone/iPod Touch/iPad; iOS 5.0 and up

Download size: 39.7 MB

NBC Olympics Live Extra on iTunes
Penguin Wings 2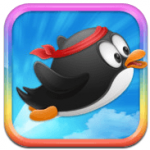 Penguin Wings 2 is a game that you can have your penguin slide and fly on through each level to collect as much as you can while avoiding other obstacles. This game has 80 levels of game play that will have your penguin go through worlds such as Antarctica, Mars, Sahara, and New York. You can design your penguin with countless combinations of shirts, hats, sunglasses and flags. Also collect Penguin Coins to buy new penguins, upgrades and powerups like the Super Rocket so that you can launch your penguin high into the sky. You can also play in multiplayer mode where you can play against other players in a real-time tournament competition.
Version discovered: 1.0

Requires: iPhone/iPod Touch/iPad; iOS 4.0 and up

Download size: 40.2 MB

dotTechies: We have tested all the apps listed above. However, iOS Apps of the Day articles are not intended as "reviews" but rather as "heads-up" to help you discover new apps. Always use your best judgement when downloading apps, such as trying trial/free versions before purchasing paid apps, if applicable.
Related Posts