Today's Apps
Subscribe to dotTech to never miss an article: RSS Feed | E-mail
About iOS Apps of the Day
iOS has over 600,000 apps. With so many apps out there, app discovery (aka finding new and useful apps) is extremely difficult. With our iOS Apps of the Day initiative, dotTech aims to change that. Everyday we post three apps, allowing our readers to discover new apps, daily. Enjoy! [Subscribe to dotTech to never miss an article: RSS Feed | E-mail]
Developers: Click here to get your apps featured here!
dotTechies: Want to see an app on here? Send us a tip!
Apps for July 25, 2012
World Weather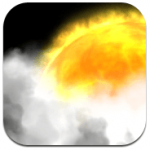 World Weather lets you know what the current weather is to the locations you have set in the app. It provides a huge picture of what is the current condition, and it also has the normal weather information available to you on the bottom of the screen. The text information starts off the current temperature, high and low temperature for the day, and the wind speed along with what direction it is coming from. The detailed information also provides the current sky, humidity, air pressure, dew point, visibility, sunrise, sunset and moon phase. If you rotate your device, you will get a three day forecast for the location you have selected. The weather information can be viewed in the English system (Farenheit, miles per hour, inches, and miles) or the Metric system (Centigrade/Celcius, meters per second, hectopascal or  hPa, and kilometers).
Version discovered: 1.2.3

Requires: iPhone/iPod Touch/iPad; iOS 3.0 and up

Download size: 3.6 MB

Dragon Dictation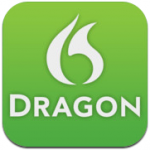 Dragon Dictation is a voice recognition app that turns your voice into words that you can use for your email or text message instead of using the standard keyboard. You can also use the app to compose a status update to your favorite social networking site as well as create notes or reminders for yourself. This app can be used with any sort of language (English, French, German, etc.) so long as it is supported which you can find out what is available at the developer's site http://www.dragonmobileapps.com. Once you have your text available to be put in any app you want is that you will have to copy all to the phone's clipboard so you can paste it elsewhere. This app needs internet connectivity either by 3G or WiFi in order for it to work properly. This app will also upload the names in your contact list so that it can improve the stability of the app unless you told the app not to. This information will not include anything else other than the names and is stored on their secure servers along with any text you have the app do.
Version discovered: 2.0.22

Requires: iPhone/iPod Touch/iPad; iOS 4.0 and up

Download size: 8.4 MB

Arcadroid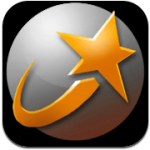 Arcadroid is an updated version of an old style block breaking game with power ups. This game marks a similarity of the arcade game Arcanoid where you collect power ups that will have your ship (paddle) shoot lasers, extend the wings for maximum coverage to send he ball back, an extra live and many others. This game has a storyline that might seem interesting, or you could ignore it only to play the game. This game has a difference from any other block breaking game which is that the blocks are approaching you slowly so you will need to remove the blocks so that it will not harm your ship as you send the ball back to break more blocks. You can use move your device to move the paddle or you can just slide it with your finger on the screen. This game consists of 21 different areas to master, and there are a lot of achievements to obtain while you are playing the game.
Version discovered: 1.01

Requires: iPhone/iPod Touch/iPad; iOS 3.0 and up; HD: iPad; iOS 3.2 and up

Download size: 28.4 MB; HD: 44.7 MB

dotTechies: We have tested all the apps listed above. However, iOS Apps of the Day articles are not intended as "reviews" but rather as "heads-up" to help you discover new apps. Always use your best judgement when downloading apps, such as trying trial/free versions before purchasing paid apps, if applicable.
Related Posts