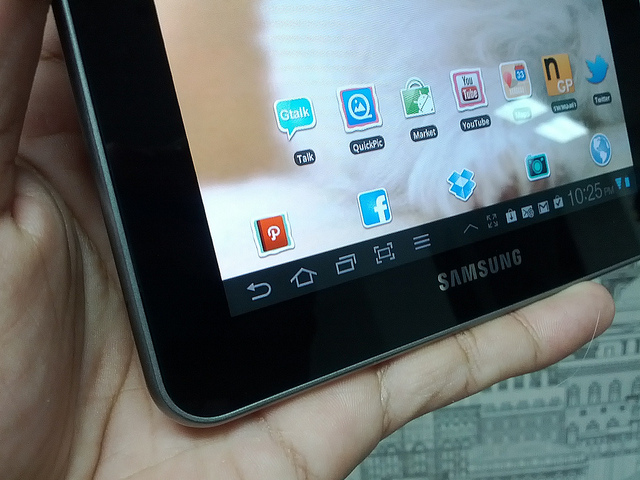 In the seemingly never ending battle, a new development has emerged in Apple vs Samsung: Samsung's Galaxy Tab 7.7 has been banned throughout the European Union.
A German court has ruled Samsung Galaxy Tab 7.7 infringes on Apple drawings from 2004. As such, the Galaxy Tab 7.7 is considered to be infringing on Apple's intellectual property and a German judge granted an injunction against it. Samsung tried to convince the judge to issue the injunction only on Samsung's German subsidiary (i.e. block sales of Galaxy Tab 7.7. in Germany only) but the judge rejected the argument and banned the tab across all of the EU. Apple didn't have a total victory, however.
Germany had last year banned Samsung's Galaxy Tab 10.1. In response, Samsung released a slightly modified Galaxy Tab 10.1N. Apple looked to have an injunction granted against the Galaxy Tab 10.1N just like how the original Galaxy Tab 10.1 was banned. However, the German court denied Apple's request for an injunction against the Tab 10.1N.
It will be interesting to see how this German issued EU-wide ban on the Galaxy Tab 7.7 will play out in England because, as I'm sure many of you remember, an English court has declared Samsung's tabs to not infringe on Apple's IP in the UK. It even went as far as to force Apple to issue public statements of Samsung's non-guilt. It isn't immediately clear if Galaxy Tab 7.7 will be banned in England or not.
Wonder what will be next in Apple's declaration of war on Samsung. Feel free to speculate in the comments below.
[via TheNextWeb | Image credit: iannnnn]
Related Posts