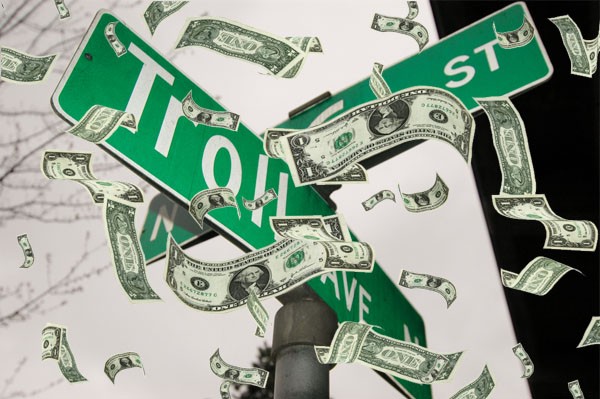 Who has three letters in its name and just brought down the hammer on pretty much every company in the mobile device industry? No, it isn't Apple. Or Google. Or Microsoft. Or Samsung. Or [insert name here]. That would be NTP my friends.
NTP Inc. is a patent "holding" company that has been suing major tech companies for the past decade. It first tasted victory in 2006 against RIM, the makers of BlackBerry, after RIM agreed to cut NTP a check of US$612.5 million to settle the dispute between the two. Emboldened by the victory, in 2007 NTP sued the four major cell phone service providers in the USA (AT&T, Verizon Wireless, T-Mobile USA, and Sprint Nextel). Then it followed up in 2010 to sue major smartphone companies of Apple, Google, HTC, LG, Microsoft, and Motorola. Somewhere along the line Samsung, Palm, and Yahoo also came in NTP's crosshairs.
Going up against the giants of the tech world, some may call NTP crazy. However, NTP isn't crazy; NTP is clever. You see NTP holds roughly two dozen patents it has been granted since NTP was founded in 1992. Out of these twenty five or so patents, NTP has eight patents that relate to wireless e-mail technology. It is these eight patents that have given NTP the power to sue everyone who is anyone in the mobile device industry.
How exactly did NTP attain these patents? NTP's founder, Thomas Campana, Jr., is credited with inventing the technologies in question since 1990. Yes, that is right. Thomas Campana was playing with e-mail as early as two decades ago. It is said Campana was granted over 50 patents during his lifetime.
In any case, Nokia, RIM, and two other companies had already been licensing NTP patents. Now you can add Apple, Google, Microsoft, Samsung, AT&T, Verizon Wireless, T-Mobile USA, Sprint Nextel, HTC, LG, Motorola, Palm/HP, and Yahoo to the list: NTP and Silicon's thirteen reached a settlement agreement yesterday. The details of the agreement have not been released to the public but NTP and its lawyer have released statements saying the settlement allows the companies in question to use technologies covered by all of NTP's patents (not just the wireless e-mail ones) in exchange for a "financial return" to NTP (i.e. they are paying NTP an undisclosed amount). The following are quotes from NTP and its settlement counsel Ron Epstein, respectively:
"The signed agreement provides broad coverage under NTP's patent portfolio to all of the companies. All pending litigation between NTP and these companies will be dismissed."

[The companies involved] "were able to provide a financial return to patent owners that they're happy with and provide substantial discounts to each of the participating parties."
My guess is the thirteen paid NTP a sum somewhere in the billions. Not bad for a company that doesn't actively develop technology.
Interestingly enough, Epstein acknowledges NTP has a reputation of being a "patent troll" but also says NTP wasn't originally intended to operate this way. According to Epstein, NTP was founded with the intention of building technology and NTP did indeed attempt at building a few products in the 90s; for example, Campana and his colleagues tested e-mail on AT&T's network in 1991. However, NTP was way before its time and products never really took off because the technology required to sustain the products hadn't advanced yet. Then in 2004 Thomas Campana, the founder of NTP, passed away and so did NTP's urge for innovation. NTP might have been the Apple or Microsoft of the 90s had its technology taken off.
I wonder why Apple or Google didn't attempt to purchase NTP's patents. Clearly NTP's patents would have caused a headache for iOS or Android had the other gained rights to them. Or maybe they did try and NTP refused to sell. Who knows.
[via ArsTechnica | Image credit: Engadget]
Related Posts