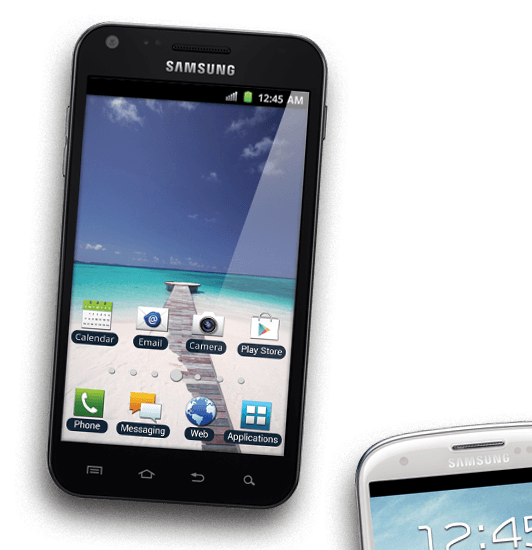 Interested in a Galaxy S III? Samsung will give you up to US$300 to trade in your old phone for a Samsung Galaxy S III.
Through its new Samsung Upgrade program, Samsung is allowing consumers to trade in their old phones in return for money which can then help reimburse the costs of a new Samsung device. It works like this. You visit Samsung Upgrade's website and get a quote by inputting information about the device you want to trade in. (It looks as if Samsung Upgrade accepts phones only, not tablets.) If the quote is acceptable, you proceed by entering some personal details plus details about the new Samsung device you purchased. If you haven't yet purchased the device, you can save the quote information until you do purchase a new Samsung device. (Yes, you need to purchase a new Samsung device before Samsung will give you any money for the trade-in. It doesn't have to be an Android device, it can be any Samsung.) Once you have filled out all the relevant information on Samsung Upgrade's website, you must mail in your old phone within 30 days after which Samsung will mail you a check of the agreed amount.
The key thing to note here is Samsung will pay up to $300 per device. Not every device is guaranteed to get $300 and the amount you get varies per device. In fact, it appears that the only device that gets $300 is the 64GB iPhone 4S, GSM version. Even the CDMA version of iPhone 4S doesn't get $300. Still, though, Samsung's trade program is an easy way to offload your old phone if you are getting a new Samsung device. Of course you can probably get more through eBay or Craigslist but it likely won't be as painless. Hit up the link below to get started with Samsung Upgrade.
[via CNET]
Related Posts