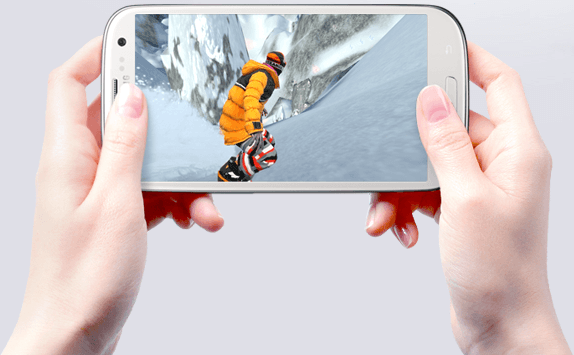 If overheard Starbucks conversations are to be believed, the Apple v Samsung trial has piqued interest in Samsung devices — interest that may not otherwise be there if Apple hadn't brought suit against the Korean giant. Now Trip Chowdhry, managing director of Global Equities Research, is claiming the curse of the forbidden fruit may be favoring Samsung also.
Chowdhry picked Costco, AT&T, Verizon, and Sprint retail stores at random and checked their sales numbers during the weekend immediately following the Apple vs Samsung verdict (i.e. this past weekend). Chowdhry found a spike in Galaxy S III sales for that weekend: two out of three Costco stores were sold out of AT&T and T-Mobile Galaxy S IIIs while the third had T-Mobile Galaxy S3 in stock but not the AT&T version; two of out five Sprint stores had outages of Galaxy S3 while all five reported the S3 as the selling more than the iPhone 4S; and three Verizon stores reported the Galaxy S3 sold more than the iPhone 4S, although the units did not go out of stock.
To play devil's advocate,
It doesn't appear as if Chowdhry used a sample size large enough to make a statistically-sound general conclusion about Galaxy S III sales trend this weekend.
One reason behind the Galaxy S III's dominance this weekend could be that customers are holding back on iPhone 4S purchases in anticipation of the iPhone 5.
While he notes Galaxy S3 sales at AT&T stores have been well performing all of August, Chowdhry doesn't provide any details on Galaxy S III sales performance prior to this Friday. As such, there is no frame of reference to compare to. (Galaxy S III is, after all, the device to have the most pre-orders ever.)
So we could potentially question Chowdhry's results. However, Chowdhry seems pretty adamant that customers "rushed" to purchase the S3 this past weekend:
Customers rushed to buy Samsung Galaxy S III this weekend, with some stores reporting stock out.
While Chowdhry doesn't come out and state it explicitly, reading between the lines suggests Chowdhry feels the reason for this spike in sales is because of the fear that the Galaxy S III may not be available for purchase in the United States in the near future, courtesy Apple. In other words, Apple just helped accelerate demand for Samsung products. Oops, again?
Related Posts