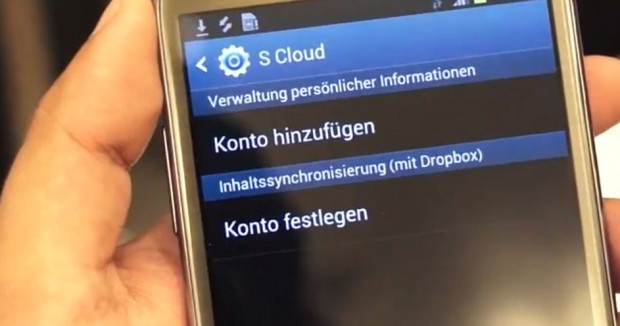 While playing around with the Galaxy Note II at IFA 2012, German website BestBoyz discovered something in the Note II which Samsung did not officially announce: 'S Cloud'. Could this be the S Cloud service Samsung has been rumored to be working on? A cloud storage service by Samsung? Maybe. Maybe not.
Poking around at S Cloud on the Galaxy Note II revealed S Cloud, at least in its current form, is nothing more than Dropbox renamed. Indeed, S Cloud accounts connect to Dropbox and use Dropbox to storage, access, and manage files. S Cloud even uses the Dropbox icon. Does this mean S Cloud is really nothing more than just Dropbox or will S Cloud eventually turn into its own service by Samsung? Seeing as Samsung is keeping mum on the issue we don't know for sure, yet. Still it is an exciting proposition.
For what it is worth, anyone that purchases a Galaxy Note II or Galaxy Camera gets 50GB of free storage on Dropbox. So that can keep you happy while you wait for Samsung to stop beating around the bush and release their own damn service already (if they are plan on doing that).
[via BestBoyz, PhoneArena]
Related Posts