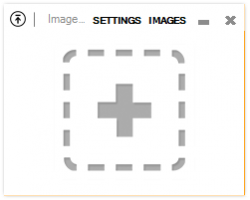 Imgur is definitely the world's greatest image hoster. However, to upload images to their site, you have to go all the way to your web browser and drag and drop the images onto the page. Don't you wish it was simpler than that? With ImageUP, it is: just drag and drop images onto this tiny app and they'll be instantly uploaded.
ImageUP is incredibly simple. By default, it consists of a blank white screen with a large plus sign. This is where you drag images in. To copy and preview images, click the Images button. You'll be presented with a list of all the images you've uploaded, and you'll be given the ability to copy the URL, preview the uploads, and delete any uploaded by accident.
ImageUP is really a super simple program. There's no settings to configure, so it's literally download and go. Since it's portable, it's perfect for uploading pictures from an internet café. Overall, if you want to upload images to Imgur, ImageUP is probably one of the best options you have. If you'd rather upload them from the context menu, ImgurUploader is a great alternative.
Price: Free!
Version discovered: v1.1.5.0
Supported OS: Windows
Download size: 2.9MB
VirusTotal malware scan results: 0/42
Portability: No installation required!
[via AddictiveTips]
Related Posts