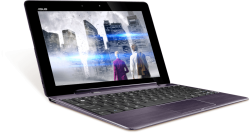 After rooting your ASUS Transformer Pad Infinity TF700 using a safe method, without loosing your warranty, it might be time for you to get yourself some extensibility, at the expense of voiding your warranty. Unlocking the bootloader of your device will help you gain the power to try out custom recoveries and ROM's.
Disclaimer: This guide is intended as a helpful "how to". dotTech and its writers are not responsible for any gain or loss (including but not limited to bricked devices) incurred as a result of following this guide. Unlock bootloader of your device at your own risk. Unlocking the bootloader may void your warranty.

Requirements
This guide will help you unlock the bootloader of your Asus Transformer Pad Infinity TF700T using the official unlocking app provided by Asus.
Before We Begin
Before starting with the procedures to unlocking the bootloader of your tablet and rooting it, make sure that you have installed USB drivers for your Asus Transformer Pad Infinity TF700 on your computer (if you need to transfer the file to be downloaded later, from your computer to your device).
How To Unlock the Bootloader Of Asus Transformer Pad Infinity TF700T
To unlock the bootloader of your Asus Transformer Pad Infinity TF700T, follow the steps below:
On the page, click on 'Utlities' to expand it. You will be able to see "Unlock Device App: Unlock boot loader(Only works with TF700T ICS OS)".
Read the description and scroll down to find the download link for the unlocking app. Click on Global to download the apk file.
Transfer the file (UnLock_Device_App_V7.apk) to your device.
Install UnLock_Device_App_V7.apk on your tablet.
Open the installed app.
Scroll down the Asus Conditions and accept the conditions.
Verify your e-mail and password when asked.
Wait till the device reboots.
Congrats! Your Asus Transformer Pad Infinity TF700 now has an unlocked bootloader.
Conclusion
Enjoy your Asus Transformer Pad Infinity TF700T with an unlocked bootloader. Now you can do things such as install a custom recovery, ROM's and so on.
[via XDA]
Related Posts