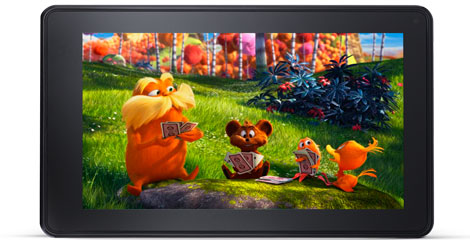 Soon after the new Kindle Fire and Kindle Fire HD tabs were revealed, it was discovered Amazon is showing "Special Offer" ads on the lockscreen of the devices. Unlike Kindle eReaders, it didn't appear that Amazon would allow users to opt out of these ads. Amazon even went so far as to quell rumors of a fee to opt out of ads by releasing an official statement saying there was no way to opt out of these ads. That has now changed.
Amazon has caved into pressure and is now going to allow users to opt out of showing ads on their lockscreens by paying a one-time $15 fee. Here is an official statement from Amazon on the issue:
We know from our Kindle reader line that customers love our special offers and very few people choose to opt out. We're happy to offer customers the choice.
It isn't entirely clear how users will be able to make the $15 payment to remove ads; the payment will likely be through Amazon Appstore but we will only know for sure when the tabs are shipped to customers.
$15 may not be a lot but considering one of the attractions to the Kindle Fire/Kindle Fire HD tablets is their low price… $15 may turn out to be more hefty of a pricetag than Amazon is expecting.
[via TechCrunch]
Related Posts