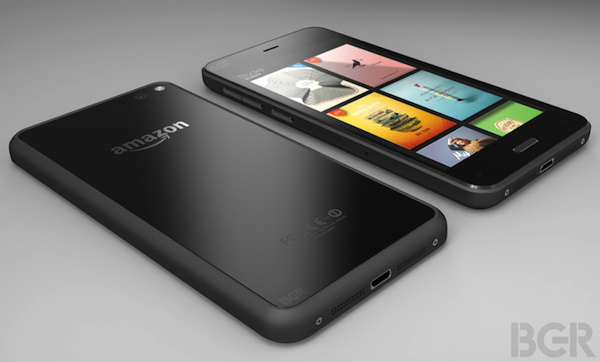 If you think only Apple and Samsung have all the rights to make a smartphone that will make it big month after month, you're wrong. There are other phone manufacturers out there although they don't sell as much just like the top two tech giants. There are a few startup companies entering the mobile industry just like OnePlus. Following the trend is Amazon who is not really a beginner but this is the first time the company is joining the smartphone game.
Amazon releasing a phone isn't a rumour. It's been confirmed but we don't know much about it. We only know it will boast of gesture-based controls and a unique 3D interface. Perhaps as a followup to the highly successful Kindle line, the Amazon phone is expected to be a sure winner. BGR reports that "Prime Data" will be the phone's main feature. Several photos have been published by the site as well, showing us a glimpse of the first Amazon-branded phone.
My first reaction when I saw the photo was that it looks a lot like the iPhone. Actually no, it looks like any other smartphones we've seen and are now available in the market. It's believed the Amazon phone will be larger than most full touch phones.
Sources of BGR say that this phone is only the first among the numerous phones Amazon will be unveiling. Amazon is also said to released the smartphone early summer or late spring, complete with a quad-core Qualcomm Snapdragon processor, 2GB RAM, a 4.7-inch screen, 720p HD resolution, six camera modules, and of course, a customised version of the Android mobile OS.
[via BGR]
Related Posts