If you are not buying a DSLR camera just because it's too large to carry around and won't fit easily in your pocket, you won't have to wait for too long as Sony is working on a compact camera that will feature a full-frame 35mm CMOS sensor.
According to Sony Alpha Rumors and Photoprice.ca, the popular camera manufacturer is currently working on a compact camera with a full-frame sensor. Full-frame sensors are usually used in DSLR cameras for higher quality images, cameras that are hard to carry around because of their size. But the leaked camera, titled as the RX1, is going to change all that.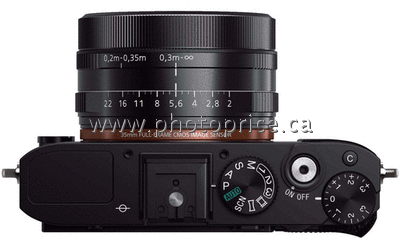 There were rumors earlier about Sony planning to release a NEX Pro camera but the latest rumors suggest that the company is planning to release the RX100 compact camera as their next-big-thing. We don't know much about the essential specs, but what we do know from the leaked images is that the camera will feature a full-frame 35mm f/2.0 CMOS sensor and Carl Zeiss just like the one we saw in A-99. You will also notice a mode dial on top of the camera that we usually see in DSLR cameras for custom settings.
The leaked images are still just a rumor and nothing is confirmed yet. But a small sized RX100 compact camera that comes with a large sensor does sound like Sony's next big surprise. Photoprice.ca believes the camera will carry a price tag of $2,799, which is really heavy. The camera is expected to compete with the likes of Leica X2 and Fuji X100. However, nothing is official yet so we just have to wait for an official announcement to believe if Sony is really making a DSLR camera that can easily fit in our pockets.
[via Sony Alpha Rumors]
Related Posts