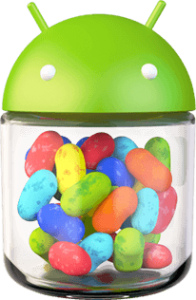 There were rumors about Samsung planning to release Jelly Bean for the Galaxy S3 soon but it looks like the S3 isn't the only device that the company is focusing on at the moment. SamMobile posted two Jelly Bean OTA firmware leaks today for two Samsung tablets, the Galaxy Note 10.1 and Galaxy Tab 2 7.0.
Samsung announced recently that they will release the Jelly Bean update for the Note 10.1 soon but its plan for the Tab 2 was still a mystery. However, today's news has confirmed that Samsung will release Android 4.1 update for both tablets.
While the official release date of Jelly Bean for both tabs is unclear, everyone can download and flash the leaked updates, if they want. If you are interested to try the leaked Jelly Bean update, you should know that the release is just an internal build and may contain a lot of bug which means it's not ready for daily usage.
Also, take note both leaked Android 4.1 Jelly Bean updates are only for the 3G versions, GT N8000 and GT-P3100. So, if you are using a Wi-Fi version you'll have to wait for another leak or for the final, official Jelly Bean update. Moreover, you'll have to make sure you are using the most recent publicly-available firmware before updating your device.
Custom ROM developers can also check out these leaked builds to create custom Jelly Bean ROMs as some of the code inside the package is expected to be useful. If you want to get a taste of Jelly Bean test OTA update before receiving the actual official update for your Galaxy Tab 10.1 or Galaxy Tab 2 7.0, you can hit the source link below.
[via SamMobile]
Related Posts