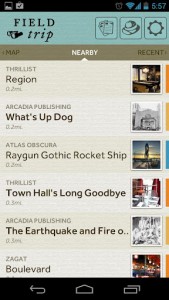 The world around you is filled with thousands of places to visit and dozens of guide books to those very places. Ditch the printed word and go with Google's new app Field Trip. It offers extremely localized places to visit nearby without straying too far from what you'd like.
What is it and what does it do
Many people know very little about the places around them, and Field Trip makes it easy to stop that. It doesn't even require a special occasion to learn: are you outside? Just fire up the app and look around. It'll show places of interest nearby, ranging from the local garden store with free classes to the story behind the ancient watermill in the park. And it's not just entirely random: Field Trip is customized for you.
Pros
Find local attractions
Learn about restaurants, architecture, and more
Hyper-local guide to your city
Get notifications of new places with the app closed
View attractions on a map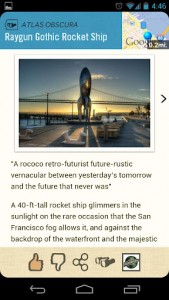 Cons
Requires location tracking
Even if you don't know it, the city you live in or live closest to has a lot to offer. There are fairs, restaurants, famous buildings, and more, and unless you go to the nearest overpriced tourist shop and purchase a spendy guide, you'll never be able to find out where all the best places are. Field Trip is a free app that is determined to change all of that.
In this official short video, you can see how Field Trip can not only connect you to the present of buildings but bring you back into the past:
The coolest part of Field Trip, however, is the background notifications. Even when the app is closed, you'll get occasional suggestions for local places to visit. This means that you can take a 5 minute walk out of your way and find something new and interesting to view without even having to look it up beforehand.
Conclusion and download link
Field Trip is a great app. Even out where I live, relatively close to Suburbia, it managed to find two places that might be worth visiting: a local garden shop that offers tons of free classes, and a famous local seafood restaurant. I found it quite impressive, as most attractions in this city are close to downtown. The results when the app is closed, however, are what seals the deal. Field Trip is a must-have app for anyone who wants to learn more about their city or the city they're in.
Price: Free!

Version reviewed: v1.0
Requires: Android 2.3+
Download size: 2.9MB
Related Posts