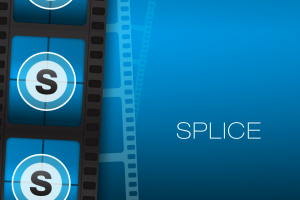 As the name suggests, Splice Video Editor helps to edit videos on your iPhone and, unlike the name suggests, Splice does more than just trimming and joining your video. Surely, you are not going to make a Martin Scorsese from your videos, but you get what you need.
What is it and what does it do
Main Functionality
Splice Video Editor is like the Movie Maker in Windows, where you can use your videos and pictures and turn them into a movie. You can also add titles, transition and, audio to tell a story. Unlike iMovie from Apple, what makes this app so special is that it is free.
Pros
Easy to use user interface.
Can export in 720p
Can use any song from your library for audio, or you can record your own voice as the audio
You can include custom borders and effects for the video
Both landscape and portrait modes are supported for video editing
Speeding up and cropping of videos is supported
Cons
Free version is ad-supported
You need to make lots and lots of expensive in-app purchase for more features
Crashes often
No credits or intro templates
1080p exporting not included
Lack of direct upload to YouTube
Discussion
Splice is a mixed bag of both excellence and disappointment.
The easy UI is the one which many rival apps can learn from. They have provided an excellent tutorial for using Splice but most won't need it thanks to how intuitive the app is. Although full HD exporting is lacking, 720p is satisfactory as I have seen apps that doesn't do even that. Speeding up and cropping of videos are welcome features since even popular iPad video editing apps, like Pinnacle, fail to provide them.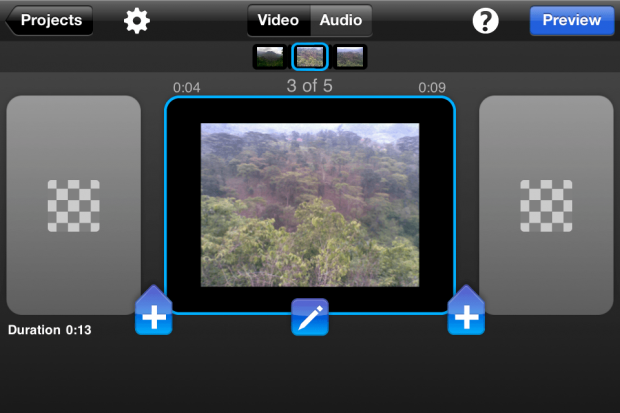 Landscape and portrait mode editing! Believe me, support for landscape and portrait modes is one of those features you will come to appreciate, especially on the iPhone because the way you hold you phone while recording change the rotation of a video or photo and, by association, how you must edit it. You can always use apps like vRotate to rotate the video, but each rendering leaks some quality out of your video and you want to keep the number of exports as low as possible which is why it is useful that Splice allows editing in both modes.
The major drawback of this app is that the free version is ad supported; there is a paid version available for $3.99. The funny thing is, the $3.99 only removes ads from the app — it doesn't add more features. There are other in-app purchases you must make if you want more features. In my opinion, the in-app purchases are really overrated and expensive with over 40 upgrades available between $0.99 to $1.99 each. The purchases include more sound effects, borders, background music, etc.
Credits and intro templates have been plaguing many video editing apps lately and Splice is no exception; it doesn't have 'em either. Also lack of direct upload to YouTube is a lacking feature. However, these two won't matter much unless you are a professional video maker.
The biggest con with this app, without a doubt, is that the latest version of the app crashes a lot. I thought only I had the problem so I checked the user reviews in App Store. As it turns out, many are complaining about the same. On the bright side, all the changes are saved and no data is lost on crashing, which is a relief. This instability is a deal breaker as far as I  am concerned, but it is a temporary issue that will surely be fixed in an update.
Conclusion and download link
The final decision for thumbs up or thumbs down for this app depends on your requirement. If you use this app for personal use and need only the lite features, go ahead and grab it. But if you are a professional and plan to buy some upgrades, I recommend you check out iMovie for $4.99.
Price: Free with optional $3.99 pro version and other in-app purchases

Version reviewed: 2.2.6
Requires: iPhone 3GS & above, iPod Touch 3rd gen & above, and iPad — iOS 4.2 and up
Download size: 24.5 MB
Splice Video Editor Free on Apple App Store | Splice Video Editor on Apple App Store
Related Posts