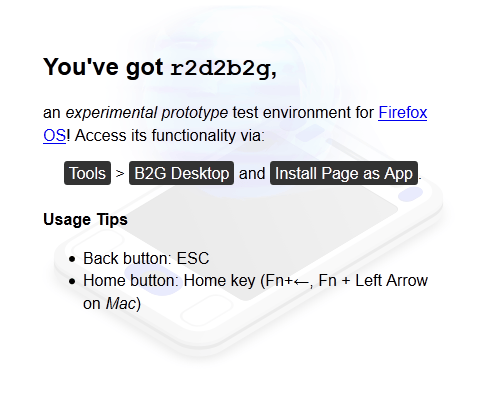 Firefox OS is Mozilla's attempt at an HTML5-powered mobile operating system. There are already ways to test Firefox OS on your desktop but all those ways are extremely complicated to setup. So a Mozilla developer put together r2d2b2g, a Firefox add-on that allows users to easily test Firefox OS on their computer.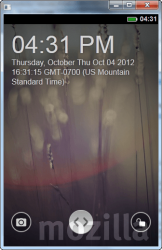 r2d2b2g packages all the files and dependencies required to run Firefox OS on your Windows, Mac OS X, or Linux machine into one simple add-on. Once downloaded and installed, you can run Firefox OS by going to "Tools" in Firefox (you will need to enable the "Menu Bar" to see tools — right-click next to the orange "Firefox" button in the top-left and check "Menu Bar"; repeat this process to get get rid of "Menu Bar" and bring the orange button back) then clicking on "B2G Desktop", which then launches Firefox OS in its own dedicated window.
Since Firefox OS is fully based on HTML5, one of the features is adding normal websites — and HTML5 web apps — as apps into Firefox OS. r2d2b2g allows for this functionality. If you go to a website or web app you want to view in Firefox OS, going to "Tools" -> "Install Page as App" installs the active website as an app into Firefox OS.
The downside to r2d2b2g is it is an experimental add-on and thus is unstable. It may not work for many people. For me, I was able to install r2d2b2g just fine but Firefox OS keeps crashing upon launch which seems to be a known bug. Hopefully you will have better luck, if you give this a go.
You can grab r2d2b2g from the links below.
Version reviewed: N/A
Download size: 52 MB
Requires: Firefox on Windows, Mac OS X, or Linux
r2d2b2g homepage | r2d2b2g for Windows direct download | r2d2b2g for Mac OS X direct download | r2d2b2g for Linux direct download
[via Ghacks]
Related Posts