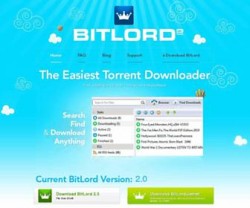 In the land of the internet, p2p file-sharing is king — there is no better way to share large files with people over the web. However, trying to find a good p2p file-sharing program is no easy task. What people want is a program that is free to use but won't hog all of their computer's resources. Does BitLord stand above the competition? Find out below!
WHAT IS IT AND WHAT DOES IT DO
Main Functionality
BitLord is, for the most part, like all other p2p file-sharing programs on the web today. It allows you to quickly download large files, using torrents, by gathering different parts of said download from more than one client at a time. The more seeders there are (a seeder is a person offering a piece of the file for download), the quicker your download will go.
Pros
Allows simultaneous downloads
Ability to chat with other users
Can choose to limit download and upload speeds
Allows the blocking of certain IPs
Built-in torrent searcher
Cons
Interface is not very attractive
Some options can be confusing for newcomers
Not much technical support
Discussion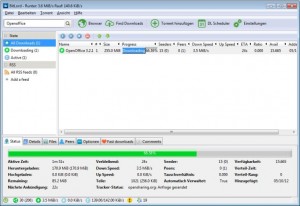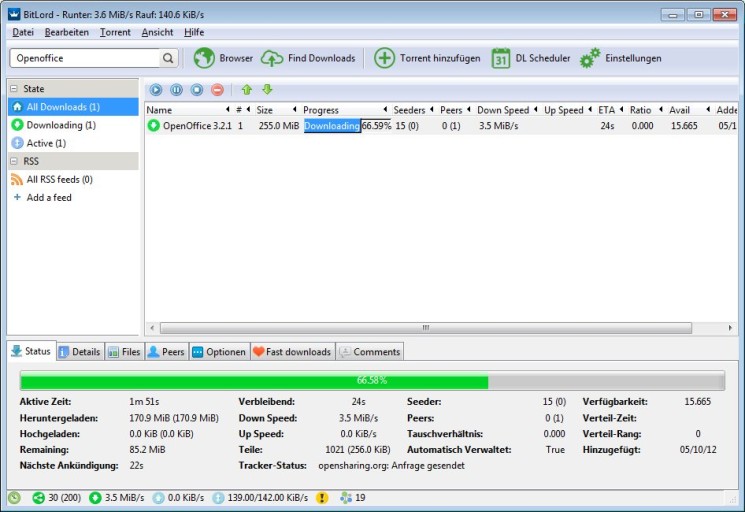 If you are looking to jump into the torrenting scene, you have a lot of programs to choose from. BitLord has proven to be one of the more popular choices and for good reasons. Like most programs, BitLord has its ups and downs. In the end, the program has a lot more 'ups' than 'downs'.
After downloading this program, it won't be long before it is up and running on your computer. In general, it is a pretty straight forward process. The real problem for people may come when setting up the program for the first time. One of the positive things about BitLord is that it's full-featured. This is a very welcome surprise considering that it is a free program. Unfortunately, this can also prove to be a problem for people who are not familiar with torrent programs.
Speaking of being full-featured, let's get into some of those features right now.
One feature that I love is the ability to chat with other people who are currently using BitLord. If you have questions, there is a good chance that one of these users can help you. That being said, it is apparent that BitLord put this feature in because of the lack of support the developer offers.
Another feature I like is BitLord offers a free torrent search built right in. This is helpful because it saves you from having to search around the internet for safe torrents to use. Let's face it, some of the sites that offer torrents also serve up a nice big helping of malware and viruses. (Note: BitLord's built-in torrent searcher does not guarantee that the files you download will be safe — just that you won't have to visit unsafe websites to grab those torrents. Then again, if you are using BitLord for legal purposes, you probably don't have to worry about that, right?)
Furthermore, BitLord gives you total control over your downloads and uploads. For example, you can fully adjust the speed at which you upload and download. This can really help those who have a slow internet connection, a capped connection, a shared connection, or a slow computer in general. For people who have super fast internet speeds, you even have the ability to download multiple torrents at once.
What's that you say? Not good at picking out the best download/upload speeds to make the most of your internet setup? BitLord has you covered with its "Auto Optimization" feature. You may be able to squeeze more juice out of this program if you set things up yourself, but for those of us that don't know what we are doing, this auto feature is a blessing!
Now, let's talk about the user base. After all, a torrent program is only as good as the number of people seeding it. For the most part, BitLord seems to be average in this category. It seemed to me that I received more seeders on other torrent programs like BitTorrent but, for the most part, popular files are not going to cause an issue for you. However, those of you who are looking for more 'obscure' things, you may find it difficult to get enough seeders to complete your download.
Disclaimer: Please only use BitLord for legal purposes, as defined by the laws of your country/region. dotTech, and its writers, are not responsible for any gain or harm incurred by using BitLord. We do not encourage piracy.
CONCLUSION AND DOWNLOAD LINK
For the most part, BitLord is a pretty good p2p file-sharing program. It offers a ton of features for being free, as well as pretty good download rates (depending on seeders, of course). That being said, the lack of support mixed with the huge array of features can tend to be overwhelming for those who are unfamiliar with these kinds of programs. Overall, BitLord is a worthwhile program for people who may not like other popular file-sharing programs like BitTorrent.
Price: Free
Version reviewed: v2.1.1
Supported OS: Windows XP / Vista / 7
Download size: 23MB
VirusTotal malware scan results: 1/34
Is it portable? No
Related Posts