A photographer by the name of Colleen Pinski wanted to capture awesome photographs of the solar eclipse that occurred on May 20 earlier this year. So she hopped in her car and traveled from Colorado, Denver, to Albuquerque, New Mexico (roughly 370 miles). Once there, she setup shop and captured stunning photos of the eclipse. In particular, she captured a few shots of a boy watching the solar eclipse. Check it out: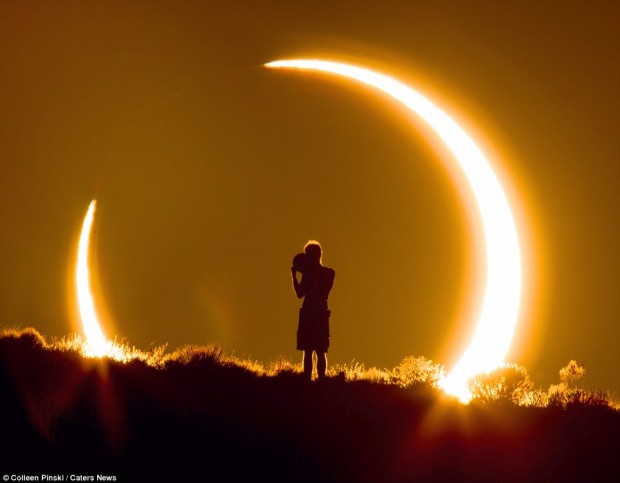 Even more remarkable than the photo itself is the fact that she captured the moment from 1.5 miles away! In other words, she was 1.5 miles away from the boy you see in the photograph above when she shot the photo.
…And you thought your iPhone 5 had an awesome camera.
[via Dailymail | image credit: Colleen Pinski]
Related Posts