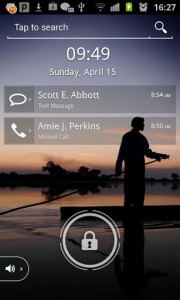 Quick Launch Lock Screen is an app that will put your most commonly performed tasks right on your lock screen. This app is great for those who hate stumbling through menus to accomplish tasks. It is also great if you are trying to do a simple task and don't feel like launching into the full operating system to do it.
What is it and what does it do
Main Functionality
The main functionality of the app is to make sure that none of your primary functions are ever too far out of reach. It attempts to make your life significantly easier by simplifying the steps it takes to accomplish certain tasks.
The following video is a quick demo of the main features of this app:
Pros
Add widgets to your lock screen
One-click launch of recently used apps
One-click to display contacts
Easily view messages and missed calls
Search anything on the web or on your phone right from your lock screen
One-click access to camera
Control ringer volume
Change wallpaper
Cons
Sometimes cycles stock lock screen
Cannot remove search bar
Camera function is buggy
Wallpaper is stretched
Limited to one widget at a time
Discussion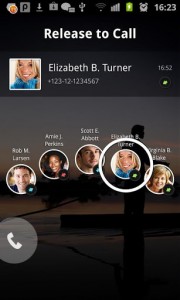 Quick Launch Lock Screen is an attempt to combine all the features of various lock screen replacements into one. As a result, this app is packing a lot of features and can really perform just as well as the others. The biggest convenience is that it will give you access to all of your favorite apps and widgets right on your home screen. Combine this with easy access to your contacts, messages, and missed calls, and you've got a system that will work for nearly every single major function you could ever want.
Additionally, this app provides extra features that will be perfect for power users who are looking for more convenience. For starters, the app will give you web and local search right on your lock screen. This is fantastic for those cases where you just need to look something up rather quickly. On top of that, you get shortcut functions to your camera app and your ringer volume so you can keep track of your phones functions easily.
Perhaps the best extra feature is that the app is highly customizable. You can obviously decide which shortcuts and which widget you want to be displayed. However, you can also change the wallpaper of your lock screen. This means that you can have a separate wallpaper on your lock screen and your home screen.
There are, however a couple annoying aspects. There are some minor bugs like the fact that sometimes your stock lock screen will pop up even when you have the app enabled. Additionally, the camera launch feature sometimes crashes, thus completely destroying the convenience of the function. You also cannot remove the search bar at the top if you decide you don"t like it. Which takes away from the fantastic customization that you can traditionally do.
Conclusion and download link
Overall, this app really goes above and beyond most lock screen replacements. This is because the developers truly made a fantastic effort to make the experience nice looking and easy to  use. This app has fantastic potential and once the minor bugs are ironed out, then this app could really become a heavyweight contender.
Price: Free
Version reviewed: 1.2.6
Requires: Android 2.2 and up
Download size: 2mb
Quick Launch Lock Screen on Play Store
Related Posts