Windows Store is the place where you can find thousands of apps for Windows 8. Aside from downloading apps, one of the other functions performed by Windows Store is it also looks for updates for your installed apps. Windows Store, of course, has the ability to automatically update apps but there may be times when you want to manually update them. This article shows you how to do that.
HOW TO MANUALLY CHECK FOR UPDATES FOR WINDOWS STORE APPS
To manually check for app updates via Windows Store, you need to of course open Windows Store. Once you have Windows Store open, bring up the Charms menu by using Windows + C shortcut key or moving your mouse to the Charms menu hotspot on the right edge of your screen (if you are on a tablet, you can swipe your finger at the right edge of your screen to bring up Charms). Next step is click "Setting" button then choose "App updates":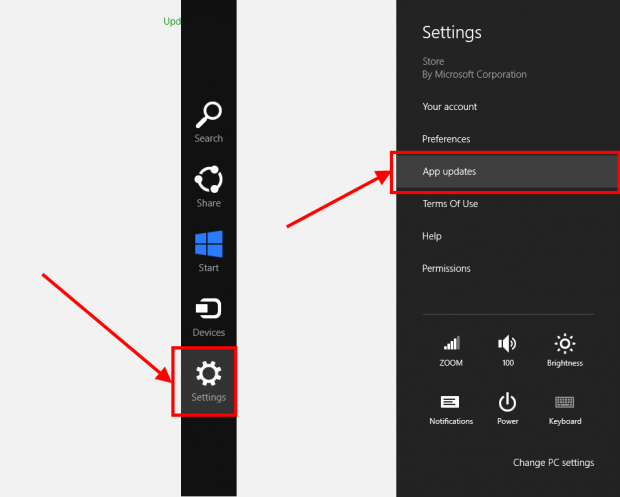 Now you need to click "Check for updates":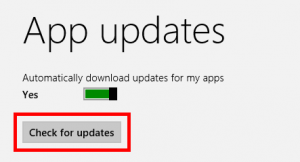 Once you click "Check for updates", you will be brought to another page if updates are found. From this new page, you select which updates you want to apply. You can click "Select all" to quickly select all updates then click "Install" to have them installed: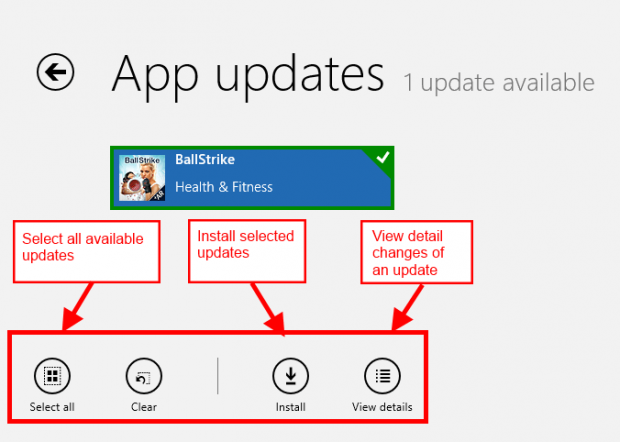 Before applying an update, you can view details about the changes bad in an app updateby clicking "View details" button. You should remember that this button only appears when you have selected an app update.
CONCLUSION
Sometimes I read a news about an excited app update but Windows Store app hasn't pushed that update to me. That is why I want to manually check for updates myself. I think there are many people have that trouble with this like me and this article may be their solution.
Related Posts