There is a stereotype that modern nations only exist in the North America and Europe, collectively known as "the West". This stereotype couldn't be more wrong. In fact, there is one city in the Middle East that has gained recognition as "the Las Vegas of the Middle East", not only for its tourist culture but also for its modernity. What city is that? Dubai, of course.
The following is an aerial shot of Dubai, United Arab Emirates. It is, if I do say so myself, awesome. Check it out: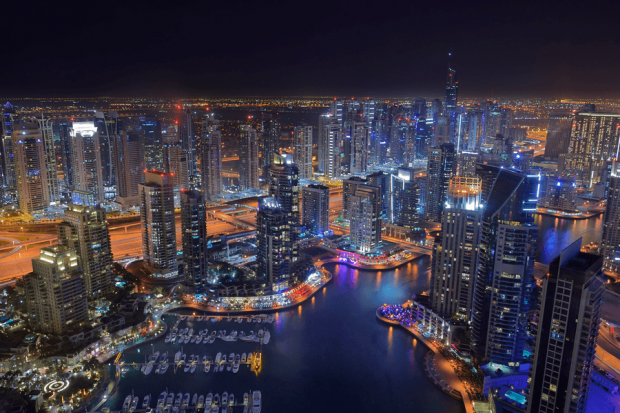 Most of us don't expect cities like these in the Middle East, do we? Simply stunning!
It should be noted you cannot build something so magnificent without taking risks. In fact, Dubai is lucky to still exist today; it almost, for the lack of a better word, collapsed following the "Great Recession" due to overleveraging.
(Anyone that wants a high resolution [1920×1080] version of the photo can purchase it for $2.99 from the credit link below.)
[Image credit: Olaf Dziallas]
Related Posts