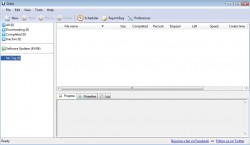 Downloading videos, music, and Flash games off the internet can be a pain. This goes double if you're trying to grab multiple files at once. That is where Orbit Downloader comes in to help. This is a freeware program that is made to be integrated with different browsers to make downloading batches of files easier.
WHAT IS IT AND WHAT DOES IT DO
Main Functionality
Orbit Downloader makes it easier to download media files right off the internet. All you have to do is right click on the video or picture you want, and the Orbit Downloader menu will pop up. It can even be used to grab Flash games in the same way. Simply hold your mouse over the game you want to grab, and Orbit will display a button over the game for quick downloading.
Pros
Helps you easily download videos, music, Flash games and much more
Extremely easy and intuitive to use
Uses very little system resources (memory)
Downloads seem to go much faster than when done with your browser alone
Easily download multiple files from a site with just one click
Tons of configuration options
Not actually a toolbar but a small button that appears next to your "Home" button on your browser
Cons
Had some problems getting it to work seamlessly with FireFox, mostly with Flash downloads (despite FireFox being listed as a browser Orbit Downloader can work with)
Program's interface seems a bit bland
Asks if you want to install the WhiteSmoke Toolbar during installation (you don't have to — you can opt-out)
Does not list Chrome as a supported browser. Firefox, Internet Explorer, Opera, and Maxthon are all supported.
Discussion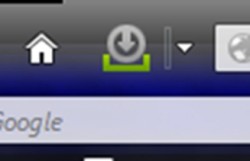 Downloading media files has never been so simple. Orbit Downloader is a freeware program that can help you download the files that you want in small or big batches. In fact, the program can help you download videos, music, Flash games and more! It does this by working with your internet browser. There are a number of things I love about this program, so let's get started.
First, you can leave this program up and running all the time if you want. That is because it uses the bare minimum amount of memory to run. If there is one thing that I can't stand, it's programs that are memory hogs (looking at you Firefox).
Another great thing about Orbit Downloader is how quick it can download files. I tried downloading a file with by browser and then tried doing it with Orbit. I did this on a few different sites and Orbit Downloader won every time. Since Orbit Downloader gives you a ton of different configuration options, you can make sure that the program works just how you want it to.
As much as I loved the program, I did have a few problems with it. Most of these problems were noticed when trying to use the program with Firefox (which is the browser I tend to use the most…despite its memory hogging nature). The program worked just fine when I tried to download videos and music, but struggled with Flash games. I know that it does not have this problem with other browsers as it worked perfectly with Internet Explore and Opera.
I also noticed that the program did not list Chrome as a supported web browser. I was not able to test this, as Chrome is one of the few browsers I don't have installed, but I found it odd that it would leave Chrome out considering how popular it has become.
CONCLUSION AND DOWNLOAD LINK
Orbit Downloader seems to work well enough, as long as you don't try to download Flash games in Firefox. It was also shocking to see that they did not list support for Chrome. That being said, this is one of the better media downloaders I have used, and I recommend it for anyone who is looking to download videos, music, and Flash games in large batches.
Price: Free
Version reviewed: 4.1.1.13
Supported OS: Windows 2000 / XP / Vista / 7
Download size: 4.33MB
VirusTotal malware scan results: 1/44
Is it portable? No
UPDATE: Please read Orbit Downloader (download manager) contains malware, says anti-virus company
Orbit Downloader homepage
Related Posts