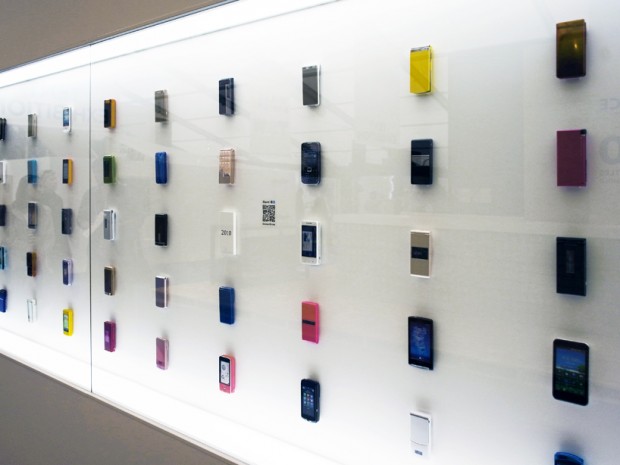 If you were old enough (or even born — I wasn't) back when cell phones (or mobile phones, as some of you non-Yanks like to call them) came into being, I'm sure you remember something a lot bigger, heavier, and less reliable than today's modern phone — smartphone or otherwise. Thanks to an exhibit put together by Japanese telecom company NTT Docomo, we can all view the evolution of cell phones since 1987.
To celebrate their 20th anniversary, NTT Docomo put together an exhibit chronologically displaying cell phones from 1987 all the way to 2012. The exhibit itself was featured in Tokyo's Designer week, but, for all of us that couldn't make it there, we have a video of the event followed by images to show you. Check it out:

For reference, iPhone came out in 2007.
[via BGR, images and video via Designboom]
Related Posts