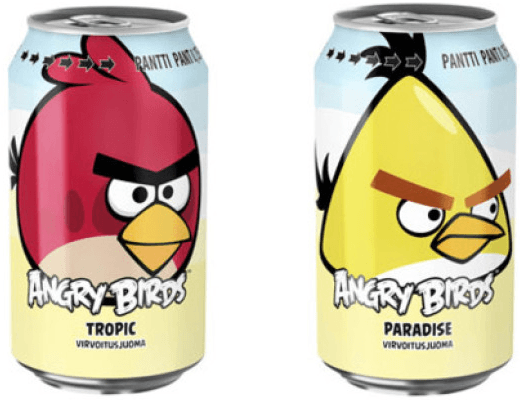 Angry Birds games. Angry Birds t-shifts. Angry Birds theme cards. Angry Birds credit cards. Angry Birds coffee cups. Angry Birds stuffed toys. Angry Birds non-stuffed toys. Angry Birds… soda? Say what?
Yeah, it is real. Rovio, the developer of the insanely popular Angry Birds game, knows how to build a franchise and has used the popularity of Angry Birds to generate new revenue streams vis-a-vis differentiated products. As it turns out, one of these differentiated products is soda, currently only available in Finland but with plans of being released in New Zealand and Australia soon. And the soda is insanely popular.
According to The Next Web, quoting information attained from Peter Vesterbacka (Rovio's Chief Marketing Officer) at the Slush conference in Finland, Angry Birds soda is more popular than Coke and Pepsi in Finland. It isn't entirely clear if the soda — which comes in multiple flavors — is popular for the taste or just because of the Angry Birds name (Finland is the home of Rovio). What is clear is Finland likes its 'Birds.
Related Posts