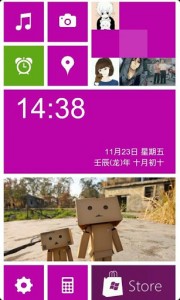 Launcher8 is a program that will modify your interface to behave similarly to Windows Phone 8. This app is great for those who frequently grow tired of Android's interface. It also great for those who secretly want a Windows Phone 8 device.
What is it and what does it do
Main Functionality
This programs only function is to make your phone look and feel like a Windows Phone 8 device. It attempts to do this seamlessly, creating an immersive experience.
Pros
Add tiles of different sizes and colors
Save and restore configuration
Edit start screen layout
Change background, application, and lockscreen styles
Add Android widgets and other features to tiles
Cons
Scrolling not always smooth
No screen rotation
No live calendar tile
Doesn't support tablets
Discussion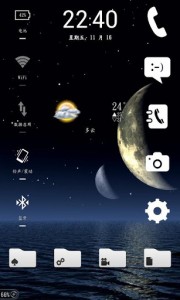 Launcher8 is a unique launcher in that it attempts to completely replace the entire Android UI. It will transform your phone into a Windows Phone 8 device (not actually). The app will give you an interface that completely revolves around tiles. The tiles are highly customizable so can change the size and color depending on what you want to use the tile for. Once you find a tile configuration you like, you can save it as a template for future use.
Launcher8 will also give you a lot of control over the styles of your phone. You will be able to change the overall style of your background, applications, and lockscreen. This means you should be able to tweak nearly every aspect of the interface to your liking. You can also put a variety of different objects in a specific tile. You will be able to add any Android widget in addition to photos and other similar objects to a tile.
There a couple drawbacks that you will have to get over. For starters, if you are on Ice Cream Sandwich or Jelly Bean, then your are likely to experience some lag using this launcher. This generally affects the scrolling, but there is a sense of instability throughout. Additionally, you won't get screen rotation or a live calendar tile. These features are sorely missed as both of them are a pretty big part of getting the full Windows Phone 8 experience.
Conclusion and download link
Overall, Launcher8 is a very solid launcher if you are looking for a Windows Phone 8 experience. It won't become immensely popular due to the fact that it completely alters the familiar Android experience. However, if you can get passed the lack of Android, then you will find this launcher to be rather unique and very well thought through.
Price: Free
Version reviewed: 1.1.4
Requires: Android 2.2 and up
Download size: 3mb
Related Posts