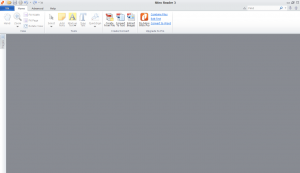 Trying to locate a good PDF reader is more difficult than it really should be. Every time I think I have come across a good one, I am hit with limitations and watermarks. Well, Nitro PDF Reader promises that it is different. The program says that you can create, edit and read PDF files. So let's find out if that is true.
WHAT IS IT AND WHAT DOES IT DO
Main Functionality
Nitro PDF Reader is a PDF reader. However, instead of just letting you read PDF files, you are also able to edit and create them as well. The program will let you open up different documents (like ones created by Word and Notepad) and turn those into PDF files. It will even let you turn PDF files into a text document that you can edit.
Pros
Allows you to create, read, and edit PDF files
Can create a PDF from pretty much any file, thanks to Nitro PDF Reader's virtual PDF printer
No watermarks on edited PDF files like with some free programs
Can turn PDFs into plain text (TXT) documents that you can edit
Supports tabbed PDF reading
Can create PDF files by dragging and dropping existing documents into Nitro
Cons
Editing features are basic and not as advanced as the paid version of Nitro. For example, you can highlight text, add text to PDFs, add notes, add comments, fill and save forms, and apply signatures but you cannot edit (remove/modify) existing text in a PDF or create forms.
Sometimes an error would appear when trying to create PDF files from existing documents
Keeps reminding you that you are using the free version of the program
Discussion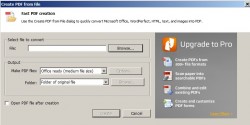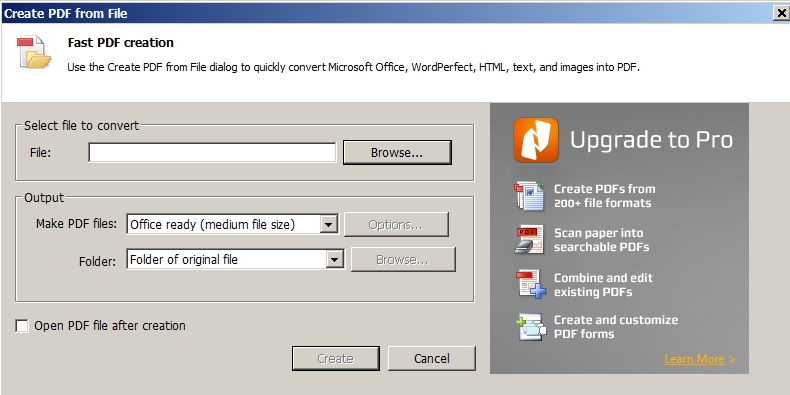 I'm just going to start off by saying, I really enjoyed using Nitro PDF Reader. As we go through the features you may be thinking that it sounds all pretty standard. However, keep in mind that this is a completely free program that does not include watermarks on your edited work. In terms of what it allows you to do, it offers more features than any other free PDF reader/editor on the market (that I know of).
Nitro PDF Reader allows you to create, read and edit PDF files. It is important to note that the pages that I edited did not contain any watermarks. This was a huge deal for me, as many other PDF editors I have used in the past included watermarks on their free programs. Not only that, but all of their features actually work…most of the time.
I did have a few problems with their feature of turning existing documents into PDF files. I was able to drag and drop files into the program with no problem. These would then be turned into PDF files. However, when trying to manually open one, I would get an error about 50% of the time. After opening it two, sometimes three, times I was able to get the same document to convert. Not sure what the error was, and it very well may have been on my end. However, it is something that you should keep in mind.
In terms of speed, it is a bit on the slow side when creating PDFs but not too bad for a free program. I was able to convert 6 pages into PDF format in 3 minutes. So you are looking at about 30 seconds a page. This is not bad, but I have seen a lot faster. Of course, those were not free programs, so it is hard to compare them. [Editorial note from Ashraf: 30 seconds per page is extremely slow, and I have had faster speed with Nitro. This slow issue may just be with Justin's specific computer configuration or it may be some sort of bug — we aren't sure.]
Another problem is the fact that they offer a pro version. From what I can tell, you get added features if you upgrade. Like the ability to combine files, advanced/full editing capabilities, convert PDF to word, etc. If you don't want these features then there is no need to upgrade. However, as long as you are using the free version they will continue to show ads on the side or on the bottom, reminding you that you are indeed still using the free version.
CONCLUSION AND DOWNLOAD LINK
Overall, I am very pleased with Nitro PDF Reader… mostly because it allows you to do more than just read PDF files — you can create and edit them, too. The features they offer you actually work, and this is amazing to see in a free PDF program. If you are looking for a new PDF reader, creator, or editor, you may want to give this one a go. For the price (free), you are getting a lot of stuff.
Price: Free
Version reviewed: 3.0.10.7
Supported OS: Windows XP / Vista / 7
Download size: 1.6MB+
VirusTotal malware scan results: 0/43
Is it portable? No
Related Posts