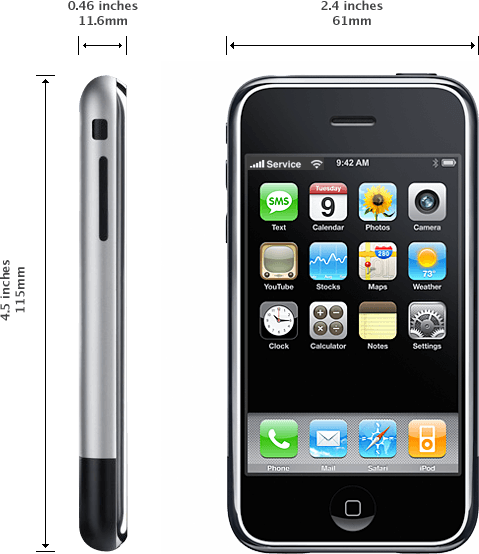 The United States Patent and Trademark Office has awarded Apple a new patent to add to its steadily growing portfolio, and this time it's an interesting one. This particular patent is for the design of the original iPhone that was released back in 2007, and arguably changed the mobile phone industry forever. I say interesting because of a particular slide that appeared during that Macworld convention on January 9, 2007: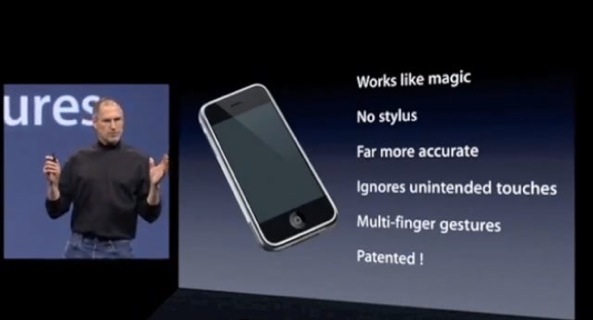 First of all, "Works like magic?" Really, Apple? I know back then maybe that could fly, and they have products today like the Magic Mouse and Magic Trackpad, but I guess I'm just not a fan of the whole "Magic" branding. It feels tacky, and not in line with the rest of Apple's branding.
Anyway, what I really meant to point out was that last "feature" of the original iPhone. It undoubtedly says, "Patented !" on it. What did Apple mean then if the patent was only granted at the end of 2012? I guess it doesn't really matter now that is has been granted, but I thought it was worth mentioning.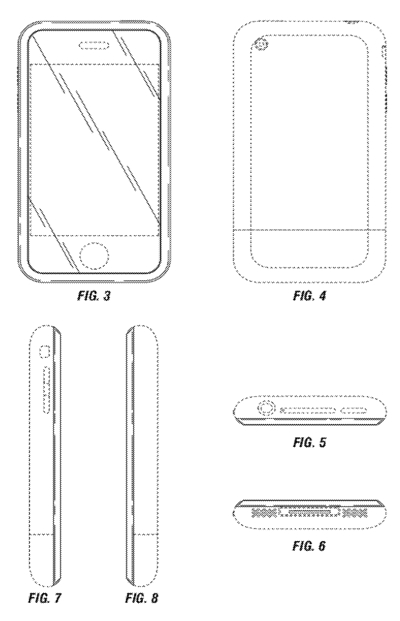 The patent is under the name US Patent No. D672769, or "Electronic Device."It contains illustrations of the first iPhone's now iconic design and credits Steve Jobs and Jony Ive along with a handful of Apple employees and engineers. We probably won't be seeing Apple use this patent against a certain company anytime soon, as iDB notes, "it is more of a symbolic win for Apple than anything else".
[via iDB]
Related Posts