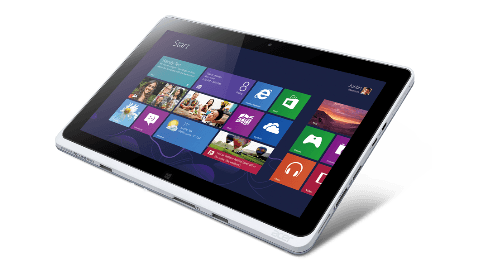 While the usual talk about Windows 8 is people criticizing it, it looks like we'll be starting 2013 with quite the opposite. Acer president Jim Wong has come to the defense of Microsoft's latest operating system, saying that it is actually a very good OS and that consumers will eventually adapt to it.
"Windows 8 is a major milestone for 2012, but it is also a new system that consumers must learn and the learning process will prevent the operating system from taking off quickly," Wong toldDigitimes. "However, many of the concerns and criticisms concerning Windows 8 have been rather unfair."
He then goes on to praise Microsoft for innovating and taking risks with Windows 8, saying that it integrates touchscreen functionality with a traditional PC experience. Wong also says that research at Acer shows that a consumer would want to use his or fingers to touch  any display he or she sees after controlling touchscreen product for more than 20 minutes. He also believes that "touchscreen control is an irreversible trend."
While I'm sure everyone would agree that touchscreen control is the future, I'm not so sure about everything else.
Do you agree or disagree with the Acer president's sentiments? Let us know in the comments!
[via BGR]
Related Posts