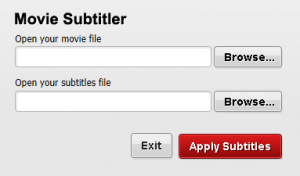 I love watching movies. Whether it is at home or on the go, I simply love movies. That being said, I don't always watch English speaking movies. Sometimes, you can't find a version of the movie with the subtitles already added into it. That's where Free Movie Subtitler comes in. If you have the movie and the subtitles, this program will put them together for you.
WHAT IS IT AND WHAT DOES IT DO
Main Functionality
Free Movie Subtitler is a program that will help you add textual versions of a film's dialog to the video itself. In other words, it lets you add subtitles to movies of videos. This allows you to read what is being said. This is perfect for people who like to watch foreign movies or for the hearing impaired. This program will help you add subtitles to any movie in just two easy steps.
Pros
Add textual versions of dialog (subtitles) to any movie or video in just two steps
Subtitles become permanently embedded into the video, meaning you no longer need subtitle files like .sst, .txt. Stl, .sub or .srt to see the subtitles when playing a movie with your video or DVD player
Cons
Have to have both the movie file and the subtitle file to embed together (i.e. won't create the subtitles for you — you must have existing subtitles)
Discussion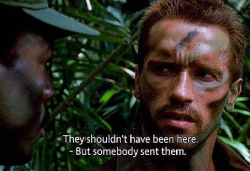 Free Movie Subtitler is a great program with just one main goal, to add subtitles to your movies. That is all it does, but it does it well. If you are looking for a program to "make" subtitles for you, then this program will not be of any use. However, if you have the subtitle file and the movie file, this program can help you permanently add them together.
Using Free Movie Subtitler is about as easy as possible. All you do is open the program and choose the directory of your movie and subtitle. After that, click "add subtitles", and you are done. The program will take care of the rest. Now, simply burn the new movie file onto a disc to watch on your DVD player or upload it to a device that plays movie files. You don't have to turn subtitles on or move the subtitle file to your device, because they are already built into the movie.
The device is great for people who may have hearing problems or like to watch foreign movies but they cannot understand the language. Usually finding subtitles for movies is pretty easy, but finding a program that can add these files directly to your movie is a bit more difficult.
CONCLUSION AND DOWNLOAD LINK
There is not much more to say about Free Movie Subtitler. The process of adding subtitles onto a movie is simple, and the program is very straightforward. Although this program won't help you create your own subtitles, it will help you add just about any kind of subtitle file onto a movie. I recommend this program for anyone who wants to watch a lot of movies with subtitles on.
Price: Free
Version reviewed: 1.2.0.0
Supported OS: Windows XP / Vista / 7
Download size: 14.4MB
VirusTotal malware scan results: 1/45
Is it portable? No
Related Posts