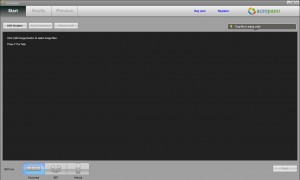 Unless you have a camera that takes panorama shots, it can be hard to stitch photos together to make one. However, that is just what AcroPano Photo Stitcher is here for. This is a program that is able to automatically organize pictures that are associated with each other in the right order. From there, you are able to stitch them together into one panorama shot.
WHAT IS IT AND WHAT DOES IT DO
Main Functionality
AcroPano Photo Stitcher is an interesting program that allows you to take multiple shots of an area and stitch them together in order to make a panorama shot. In short, it takes a series of non-panorama shots, and turns them into one. It is able to do this in just a few easy clicks.
Pros
Stitch together multiple pictures to make one panorama shot
Automatically organizes pictures that are associated together in the right order
Automatically stitches photos together
Supports the following output formats: JPEG (JPG), BMP, TIFF (TIF), PNG or TGA
Offers three panorama modes: horizontal, vertical and 360
Allows you to manually control stitches as well
Cons
Quality of output panoramas is questionable
Extremely high price
Discussion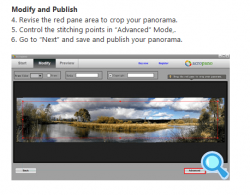 First of all, AcroPano Photo Stitcher is a program designed for people who don't have a camera that takes panorama shots. It allows you to take multiple shots of one location and then stitch them together. The ordering of the pictures will automatically be done by Photo Stitcher. Not only that, but it can also automatically stitch them together. If you don't like the output it gives you, it does give you the chance to go back and manually stick them together.
It is also nice to note that you can change the output of the files you stick together. The program supports the following outputs: JPEG (JPG), BMP, TIFF (TIF), PNG or TGA. Although a few more choices would have been nice, this pretty much covers everyone's basic needs.
Last but not least, it offers three different panorama modes: horizontal, vertical and 360. It is pretty easy to guess what modes do what by their name. For example, horizontal panorama mode would be great for taking pictures of a landscape. The vertical mode should be used for pictures of tall buildings. To me, however, the 360 mode was the coolest. It creates almost a cylindrical like panorama view. It puts pictures together in a 360 degree stitching all around you.
I took AcroPano Photo Sticher for a quick swing and I wasn't impressed. On paper AcroPano Photo Sticher looks impressive; and it worked well… until the point that I got to the preview and noticed my panorama looked like crap. For my test I took sixteen photos of my room, covering all 360 degrees. I made sure to provide ample overlap between the photos so AcroPano Photo Sticher can stitch them together and kept the photos at equal height, as much as possible. When I loaded the images into AcroPano Photo Sticher I was impressed that it properly ordered the images on its own. Things started going downhill once I got to the Modify step.
In the Modify step there appears to be no way to *not* crop your panorama. (If I missed that an option to not crop, let me know.) The only way I could find to not crop is make the cropping box larger than your panorama as you don't crop, if you don't want to crop. There is an Advanced button which I don't even know what it does; it looks like it is supposed to allow you to better align your photos but I couldn't figure out how (it isn't very obvious). Anyway, I got to the end and realized the panorama looks terrible. I tried horizontal and 360 degrees panorama. The 360 degrees one was the best out of these two but it had the photos unevenly aligned; the horizontal one was plain terrible, miss matching the photos and putting them out of order.
As luck may have it, I tested a panorama app on my Android in the semi-recent past. Trust me when I say you will create a lot better panorama when you have an app directly on your phone then trying to stitch together photos afterwards. Of course for people that are using real cameras (and not cameras on their phones) this may not be possible, but if it is possible for you go that path.
Aside from the issue of output quality, this program has a high price tag. Right now, it is on sale for $49.50, which is still a little on the high side. However, the program normally costs $99. At a price like that, you might as well start saving up and just buy a camera that automatically takes panorama shots for you. This will save you the time from having to create the shots yourself.
CONCLUSION AND DOWNLOAD LINK
In theory, the program is great for people who don't have a camera that will take panorama shots for them. In practice, however, the output quality of the panoramas created by this program is questionable at best. Based on my experience, it is hard for me to recommend AcroPano Photo Sticher… especially considering how expensive it is. However, I'm not going to damn the program based off one test. Test it yourself and find out; just keep in mind if it turns out to be crap, I'm going to say "I told you so."
For people looking for free panorama programs, I hear Image Composite Editor is a decent – and freeware – panorama maker for Windows.
Price: $49.50 on sale (normally $99)
Version reviewed: 2.1.4
Supported OS: Windows 98 / XP / Vista / 7
Download size: 3.4MB
VirusTotal malware scan results: 0/46
Is it portable? No
AcroPano Photo Stitcher homepage
Related Posts