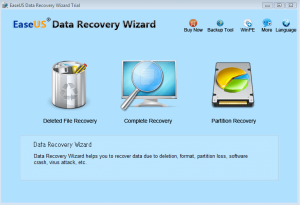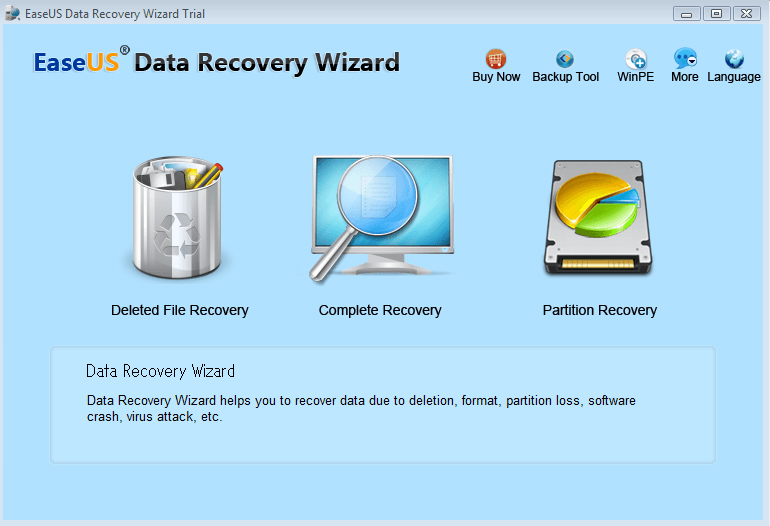 I rely on my computer a lot. In fact, it's how I make a living. So wanting to protect the information on my computer is important to me. So the idea behind EaseUS Data Recovery Wizard sounded good to me on paper. The ability to recover deleted files or lost data due to a software crash or virus is something that I am very interested in. However, there are other programs out there that offer the same kind of service. So how does EaseUS Data Recovery Wizard stack up… let's find out!
WHAT IS IT AND WHAT DOES IT DO
Main Functionality
EaseUS Data Recovery Wizard is a program that can help restore data that has been deleted or lost. There are many things that can cause files to be lost, like viruses, crashes or even unexpected shutdowns. EaseUS Data Recovery Wizard does not replace the need to back up your information elsewhere, but it can help protect against the unexpected.
Take note there are multiple versions of EaseUS Data Recovery Wizard available:
Data Recovery Wizard Free
Data Recovery Wizard
Data Recovery Wizard Professional
Data Recovery Wizard WinPE
This review is specifically on Data Recovery Wizard, not the other versions. EaseUS does not specify exactly the differences between the versions but we will try our best to mention the differences as we come across them.
Pros
Can recover files that have been previously deleted or lost
Has three different modes to help you recover files or partitions
Can search for lost files by specific file type(s) or all files
Can preview files prior to recovery
Has a built in search tool to search found files
Can recover more than one file at once
Recovered my "test files" just fine.
Easy to use thanks to the program's easy-to-understand wizard
Does not recover files just from your internal hard drive. It can also recover data from USB drives, external drives, memory cards, MP3 players, digital cameras, and more.
Offers free lifetime updates
Cons
Shows already existing files in scan results
Doesn't properly tell the "recoverability" of a file
Cannot properly preview videos
Does not come with any sort of bootable/recovery media (Linux-based nor WinPE) to run Data Recovery Wizard from outside of Windows. You need to purchase a separate version of the program, Data Recovery Wizard WinPE, to get WinPE bootable media.
Is limited to partitions/drives on NTFS/FAT file systems. If you want ability to search for files on EXT2/3, you need to purchase Data Recovery Wizard Professional.
Has a high price tag, considering there are many alternative software (freeware and shareware) that offer the same (or more) functionality
Discussion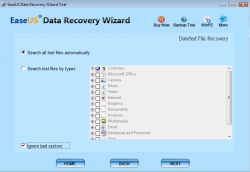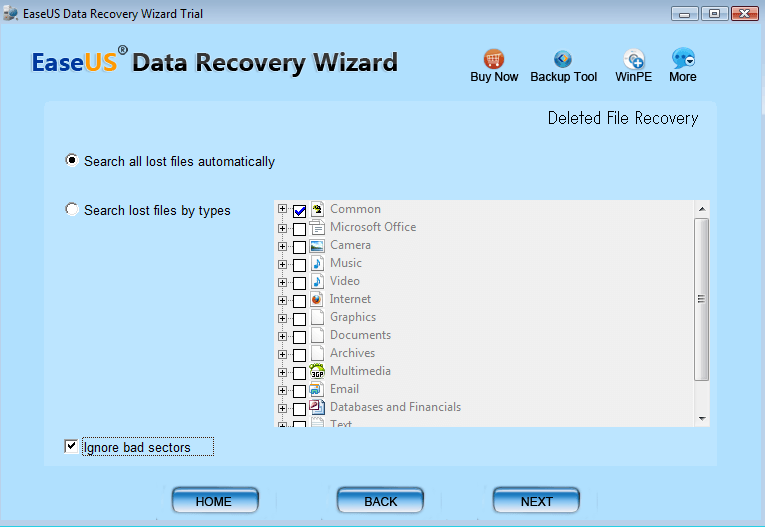 EaseUS Data Recovery Wizard is a software which aims to please the "oops did I accidentally deleted that file", "I really need to find that file I deleted long ago or a file that I had before I formatted", and "can I recover that partition" people. In other words it allows you to recover/undelete files and partitions alike.
Data Recovery Wizard has three modes:
Delete File Recovery – this mode is allows you to recover files you recently deleted (basically it just looks at your MFT). It scans very quickly but don't expect it to find anything other than recently deleted files because that is not what this mode is designed for. Think of this as an "undelete" feature.
Complete Recovery – this feature is allows you to recover files (and folders) if your hard drive/partition was formatted, or crashed, or etc. It looks for recently deleted files (i.e. from the MFT) but also looks "under the file system" and tries to recover files that were deleted in a format, crash, or such. It also detects past partitions to an extent. Think of 'Complete Recovery' as data "recovery" as opposed to data "undelete". And because 'Complete Recovery' does a deeper scan, it takes significantly longer than 'Delete File Recovery' mode.
Partition Recovery – this feature allows you to recover lost/delete partitions. However, you don't literally recover the partition. Rather it finds the partitions and allows you to recover files from it (similar to how 'Complete Recovery' works). In fact, I am not even sure what is the main difference – in terms of features – between 'Partition Recover' and 'Complete Recovery' except for the fact that with 'Partition Recovery' you must select whole drives whereas 'Complete Recovery' lets you select individual partitions; they both work and perform similarly.
When going to scan for lost or deleted files, you have the ability to search for all deleted or lost files in the target partition/drive or search by specific file type.
Once files have been found and you go to undelete or recover files, you have the ability to preview files before you restore them. However, not all files can be previewed. As per my tests, text files and images can be previewed; other file types, such as videos, cannot. And even some text files and images cannot be properly previewed — it all depends on how "recoverable" a file is. If a text file or image is recoverable, then Data Recovery Wizard will be able to preview it; if it is not recoverable, Data Recovery Wizard will show garbage.
Aside from previewing, there is a built-in search feature allowing you to search for files by name, type, date, and/or size. And when ready to restore/recover files, you have the ability to restore/recover multiple files at a time.
In terms of performance (i.e. finding and recovering deleted/lost files), 'Delete File Recovery' is your basic undelete tool found in most programs; 'Complete Recovery' performs fairly well (does particularly well when looking "under the file system" – found thousands of files for me there), but I have seen better software; and 'Partition Recovery' is a very weird partition recovery method that is more file recovery than partition recovery.
There is also a caveat. Not all the "lost" files found can be recovered properly. (I learned this the hard way by trying to recover found lost files only to learn they were not recovered properly.) Although the inability to properly recover found files is not necessarily Data Recovery Wizard's fault, because there are many factors at play that determine if you will be able to recover a file or not and many of the factors are out of the program's hands. What is Data Recovery Wizard's fault is that it does not give an explicit indication of how "recoverable" a lost file is (I am looking for a column that states the "recoverability" of a file). However, a trick I learned is that if you are able to preview a file, you will be able to recover it just fine (as I mentioned above).
That all said, by far the biggest problem with this program is the fact that all existing files are shown in the scan results with deleted/lost files. So if a user is not careful, he or she may think existing files are deleted files and try to recover them. Fortunately, though, EASEUS provides a key so users can know which files are already existing and which are deleted/lost files. However, that does not make up for the fact that existing files are shown when they shouldn't be.
CONCLUSION AND DOWNLOAD LINK
Overall, EaseUS Data Recovery Wizard is an average data/file recovery program. It isn't bad per se, but it isn't noteworthy either; I've seen better and I've seen worse data recover solutions. It definitively isn't worth the $69.95 price tag… especially when you consider the fact that you need to purchase a separate version of the program to get WinPE bootable media capability. In other words, you need to pay extra to be able to run this program from outside of Windows; $59.95 extra, to be exact.
That said, if you are looking for excellent data recovery, look no further than TestDisk & PhotoRec. There are many, many data recovery tools out there but, in my experience, none of them can recover files/data as well as TestDisk & PhotoRec. They are a bit unconventional due to their command line nature, but they provide excellent results and are completely free.
Price: $69.95
Version reviewed: 5.6.5
Supported OS: Windows 2000 / XP / Vista / 7 / 8
Download size: 6.1MB
VirusTotal malware scan results: 0/46
Is it portable? No
EaseUS Data Recovery Wizard homepage
Related Posts